Did you cash in at this year's World Series of Poker? You're probably ready for a vacation, especially if you spent a month living on the strip. I know how that goes; I live here year-round.
I'm here to help with your vacation planning. Today, we bring you 5 great and unique spaces to rent around the world. Some of them are not exactly cheap, but all of them are awesome and will help you relax and unwind from a stressful summer.
Villa Luisa
Located in Maiori, Campania, Italy, this villa is a stunning getaway location. There are three floors: the basement, ground floor and second floor. And what you'll find on each of these floors is an exquisitely styled villa with a view that simply can't be beat. There's a fully-stocked kitchen for all your culinary needs, and the 7 bedrooms accomodate 14 people.
Outside, you'll find an infinity pool overlooking the Tyrrhenian Sea. There's a grill and a covered terrace for entertaining your friends no matter what the weather looks like. And there's a gym for keeping yourself in the best shape possible.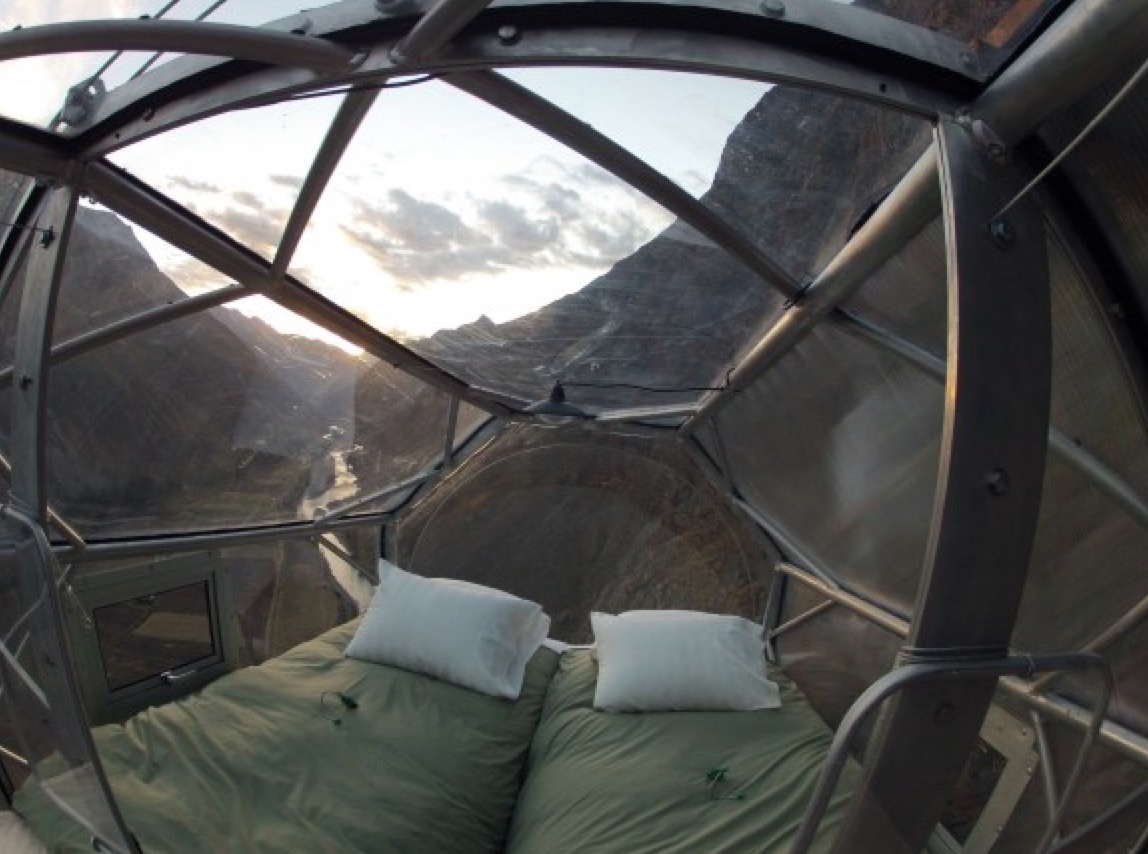 Natura Vive Skylodge
This one is for the brave at heart. The Skylodge hangs 400 feet above the Sacred Valley in Peru, and offers incredible views. Each suite features 4 bedrooms, a dining area and a bathroom. To get there, you'll have to hike or take a zipline, but for the courageous among you, that doesn't seem like such a big deal.
Roost Apartment Hotel
Hotels are fun, but nothing beats home. That's the concept behind the Roost Apartment Hotel in Philadelphia. These aren't hotel rooms; they are fully-featured apartments with all the comforts you'd expect to find at home. They range from studio up to 2 bedrooms, and feature kitchens and rainfall showers.
Treehouse Trio
Just outside of Atlanta is this secluded treehouse getaway, perfect for those of you who want a little bit of the outdoors in your vacation. There are three connected treehouse rooms, each furmished with gorgeous antiques and views of the woods around you. The outside deck features a hammock lying under a 150-year old tree.
Oh, and if you just can't force yourself to disconnect from the outside world, there's also wifi.
Dunton Hot Springs
Sometimes, you just want to go to a place that makes you feel like you're living in the 1800's. If you fall in that category, then Dunton Hot Springs is for you.
Located just outside Telluride, Colorado, this luxury resort resembles a ghost town plumped down in a beautiful alpine valley. There are log cabins and tents and teepees, and you'll fall asleep each night to the sounds of a waterfall. High-speed internet access is available, but why would you ruin such a picturesque moment with technology?