We love talking about travel here at PokerNews Lifestyle. We also love travel, and we'll tell you this much: if we're ever planning a trip to Shanghai, we're going to visit the Shimao Wonderland Hotel.
Located in a western suburb of Shanghai, this 5-star hotel is scheduled for completion next year and was designed by Atkins Global. It is built into the side of what used to be a rock quarry! It's 19 stories tall and will feature 380 rooms, including a few floors which will actually be underwater in the lake at the quarry bottom. Two of the hotel's floors will also rise above the top of the quarry.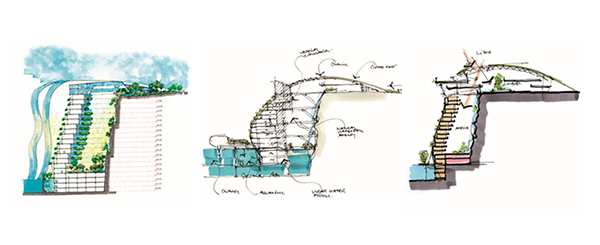 A watersports complex will be featured on the bottom floor, and they are somehow planning a cantilevered complex with tennis and basketball courts above the top of the quarry. To top it all off, the entire hotel will be green, with solar and geothermal energy providing much of the power needed for guests.
Hotels around the world are getting crazier with each passing year, each trying to top the last with an insane new innovation. The cool part? We, the travelers, are the ones who benefit the most. The Shimao Wonderland Hotel is a perfect example of that.