Hey, it's Friday. It's FRIDAY! Which means it's time to step away from the computer, walk out your front door and spend time time in nature. Alternatively, you could go to the bar and get hammered. You could go to the casino and get involved in a poker tournament and win big money. Or you could plop down on your couch and hang out with your best friends Beer and Netflix.
Any way you choose to take on this weekend, we've got you covered.
The North American Whiskey Guide from Behind The Bar: Apologies to all of you who drink scotch and tequila and other spirits in advance, but we're going to hit you in the face with a truth bomb here: whiskey is what cool people drink. If you elect to drink some other spirit, it doesn't make you uncool. It just makes you less cool than the rest of us who do. And for those of us who like whiskey, the North American Whiskey Guide is invaluable. There are over 250 whiskeys included in this tome, and authors Chad Berkey and Jeremy LeBlanc tell you what's good (Pappy Van Winkle, obviously) and what's not good (Albertson's Store Brand Whiskey). Get your weekend started by finding a spirit that's up your alley.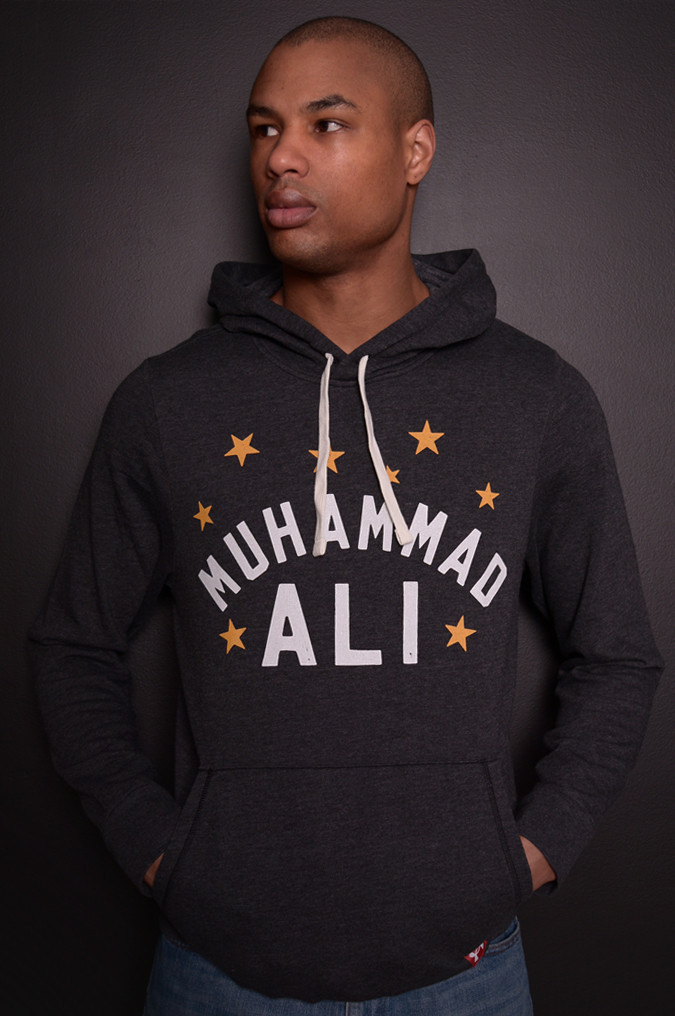 Bloodline (Netflix): We're going to assume you've already binge-watched season three of House of Cards and are looking for something new. If you haven't, please stop reading this and go watch. We'll be here when you get back to tell you about Bloodlines, the latest Netflix original series. This one stars Coach Taylor from Friday Night Lights and Sissy Spacek and a whole host of other people. And it's dark. The first episode is gripping and then leaves you wanting to watch more. Which is great if, like us, you don't want to get off the couch.
Storm: We don't know what's up with this gosh-darn weather, you guys. It's the first weekend of Spring and something called Winter Storm Ultima is crushing us. Clearly there's no such thing as global warming, as it's perfectly normal for Spring to kick off with something that sounds like an expansion pack for World of Warcraft. Anyway, this new app from Weather Underground will keep you protected from Winter Storm Ultima, and it claims to have the highest-resolution imagery available on the iPhone. Whatever that means. Hopefully, it just means you won't wake up one morning to find snow on the ground in Las Vegas, like we did a few weeks back, because that is disconcerting stuff.
Muhammad Ali hoodie by Roots of Fight/Under Armour: If you don't take our advice and install the Storm app, well, that's your fault. But you can at least look awesome while facing your impending snow-laden doom. You've probably seen Roots of Fight stuff at the gym, on the television, at your local poker tables. That's because they make awesome gear. This new line is actually made for Under Armour, which means you can probably find it at your local sporting goods store. So you should probably go and do that right now.
ElevenTwentySeven Laser-Cut Bike: If you decide to stop watching Netflix, to stop drinking and to get out in nature, then riding a bike isn't the worst idea. Riding this sweet laser-cut bike from ElevenTwentySeven is an even better idea. You can only get these bad boys in Europe right now, and they cost 900 Euros. But isn't it worth it? Think of the glances you'll receive whilst riding this thing through your neighborhood, or out in the mountains? No? You don't do mountain biking? Probably better to stick with our first four recommendations, then.