EPT Barcelona kicks off August 18. If you're planning on going but haven't booked your trip just yet, we're here to help: Today, we have six ridiculous and amazing AirBnb rentals in the heart of the city.
Now, look. These places are not cheap. But if you're going to Barcelona, we figure you want to do things up right. You want to spend some of that money you've made playing poker this year. And you want to feel at least a little bit luxurious while spending 12 days in one of the world's greatest cities.
Without further adieu, here's what we discovered.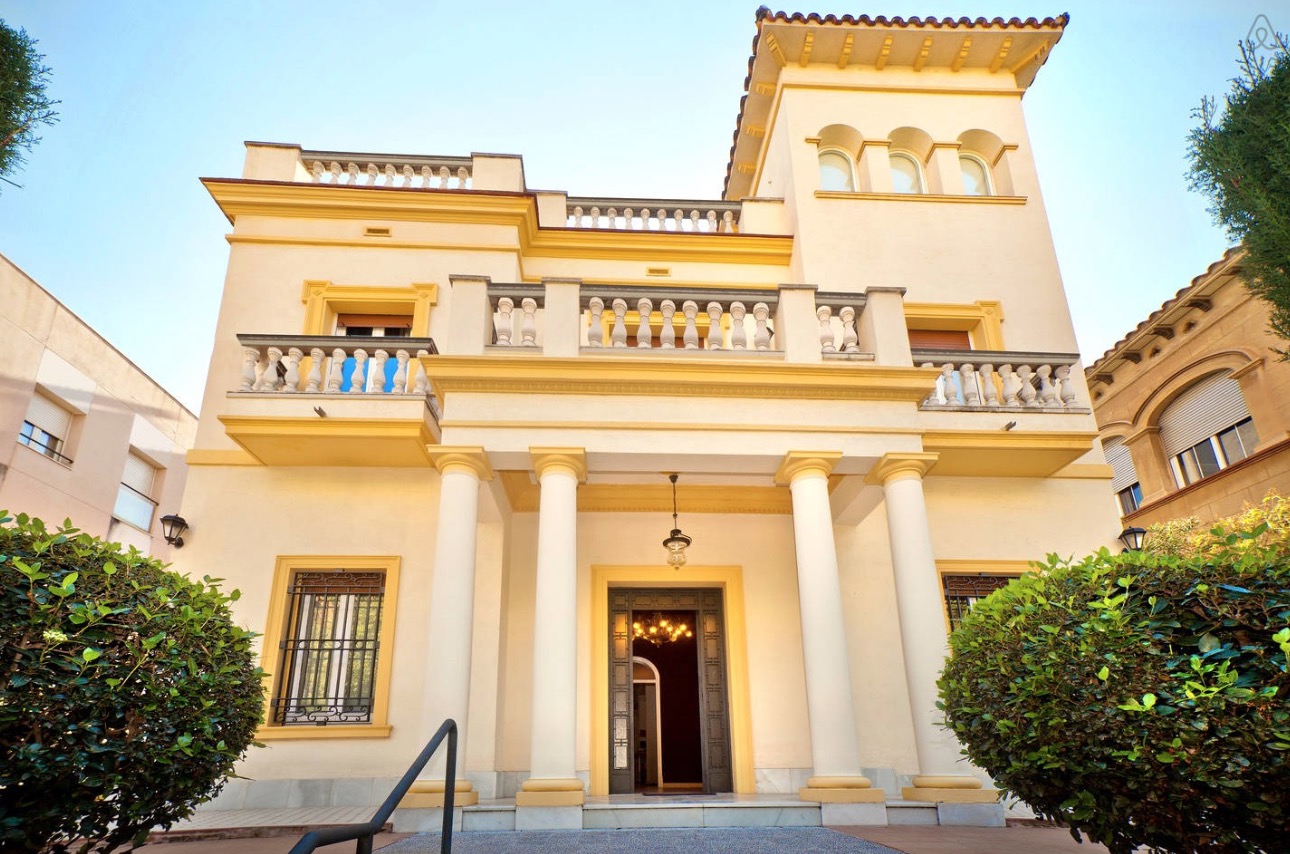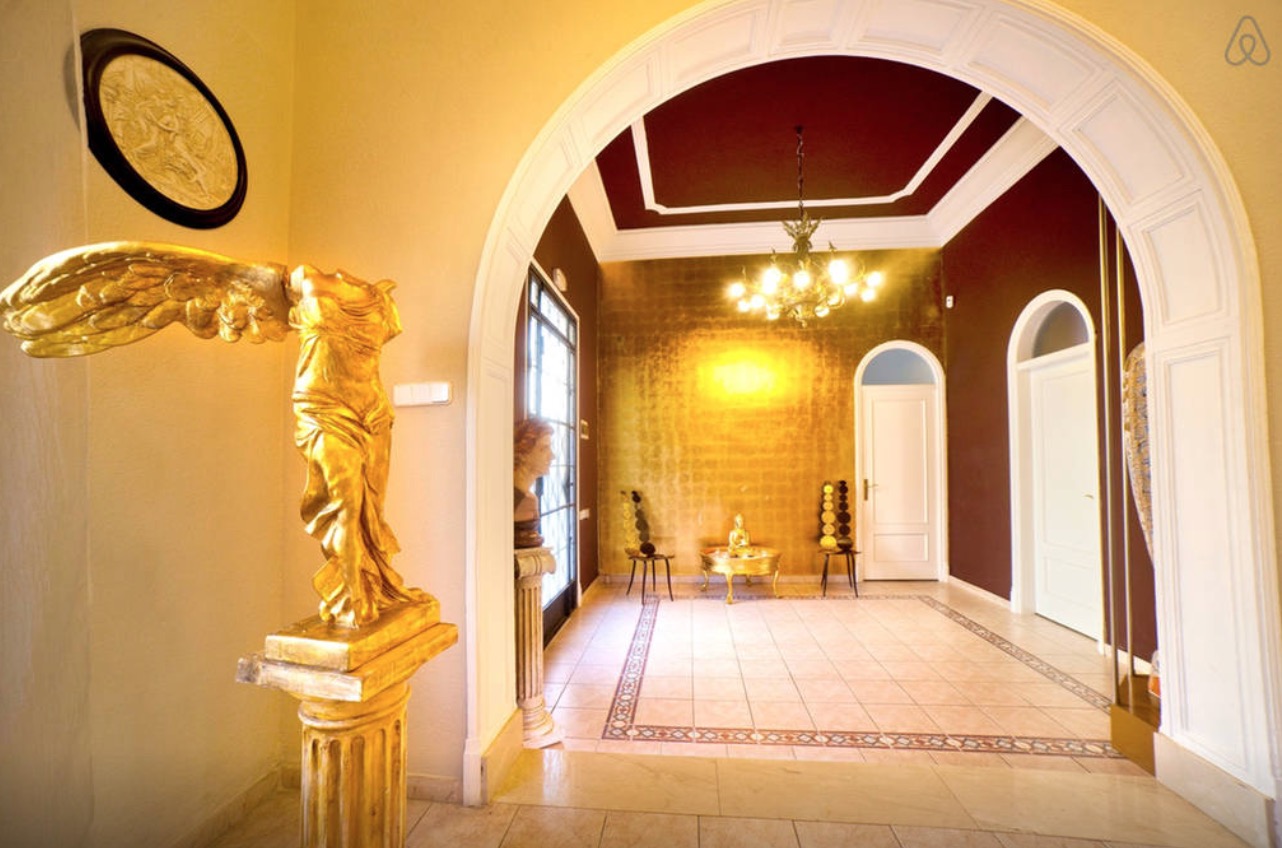 Luxury Villa in Barcelona City
Price: $1,121 per night
Bedrooms: 7
Sleeps: 16
This massive villa, built early in the 20th century, is luxurious and classical. Also, it's gorgeous. And did we mention massive?
With 7 bedrooms, the villa sleeps up to 16 people. Each room is a double room and features individual heating and air conditioning controls, 3D televisions, custom Bluetooth audio systems and more. The living room has Italian designer furniture, and the huge kitchen offers ample area for food preparation. The kitchen also offers direct access to the pool and garden area outside, along with a jacuzzi for up to 6 people. Inside, you'll find both pool and foosball tables for entertainment.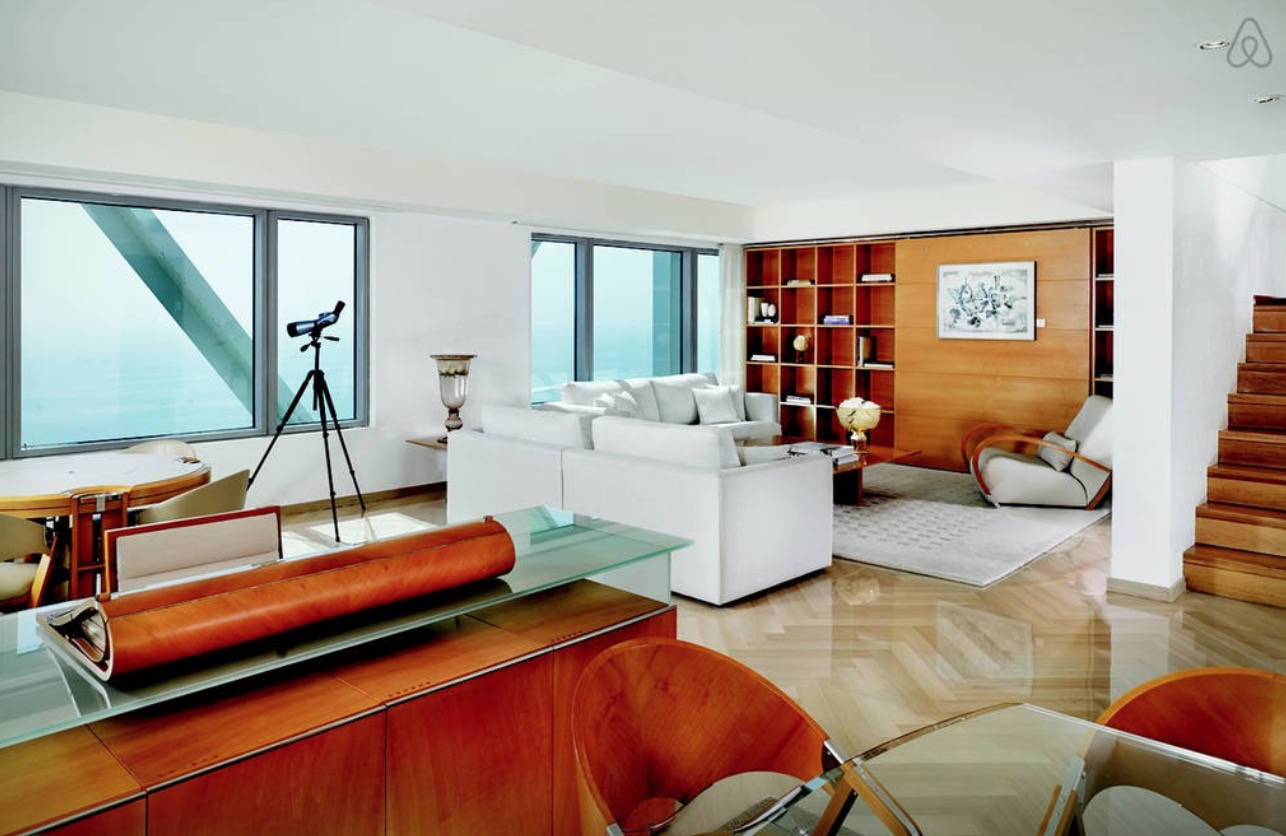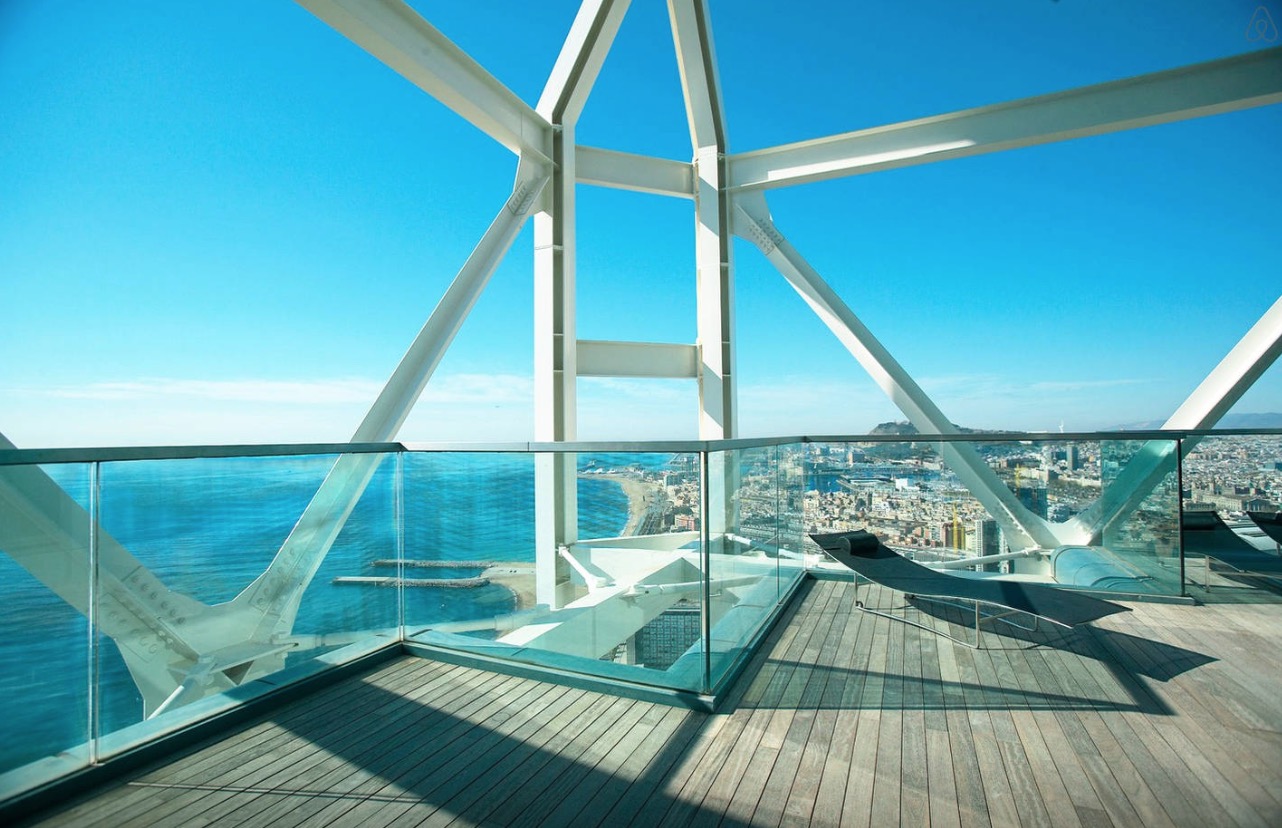 Arty loft with terrace
Price: $554 per night
Bedrooms: 2
Sleeps: 4
This modernist apartment is located on the hippest street in Barcelona, Enrique Granados, and it's one of the coolest listings we found. There are two double bedrooms, each with its own bathroom, and everything is exquisitely designed to be as modern as possible. Starck chairs provide a futuristic touch to the common areas.
In the living room, you'll find a projection television and bluetooth sound system. And the neighborhood surrounding this loft is one of the best walking districts in all of Barcelona.
Luxury apartment in Hotel Arts
Price: $2,440 per night
Bedrooms: 1
Sleeps: 2
This 2-bedroom apartment is located in the 5-star Hotel Arts, and it offers absolutely unbeatable views. It is a hotel, and as such lacks some of the features in our other listed rentals, but this place offers some of the best views in Barcelona.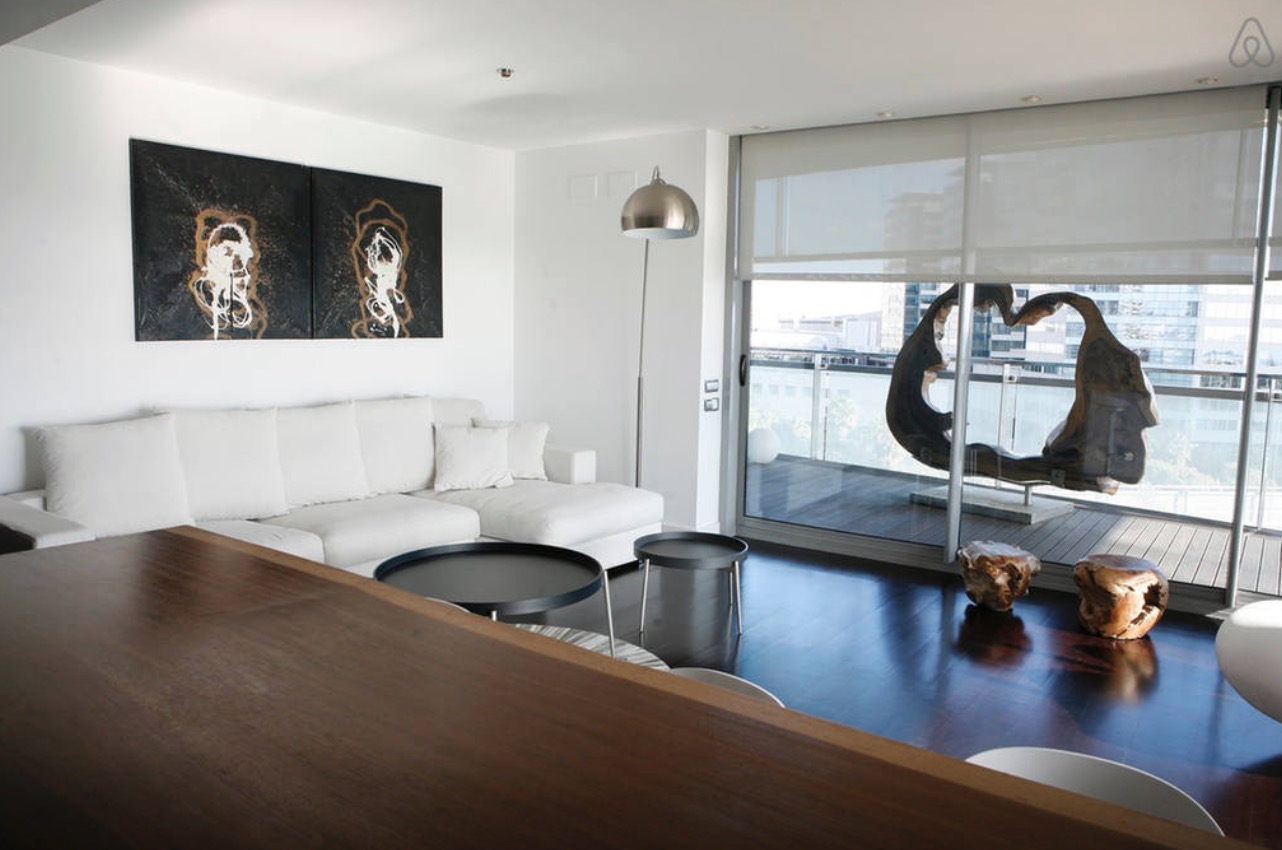 Glamorous apartment with lovely views
Price: $665
Bedrooms: 2
Sleeps: 5
This beachfront property features an open kitchen that leads directly out to a terrace overlooking the sea. There are few amenities, but as with the last listing, what you give up in amenities you make up for with a stunning view.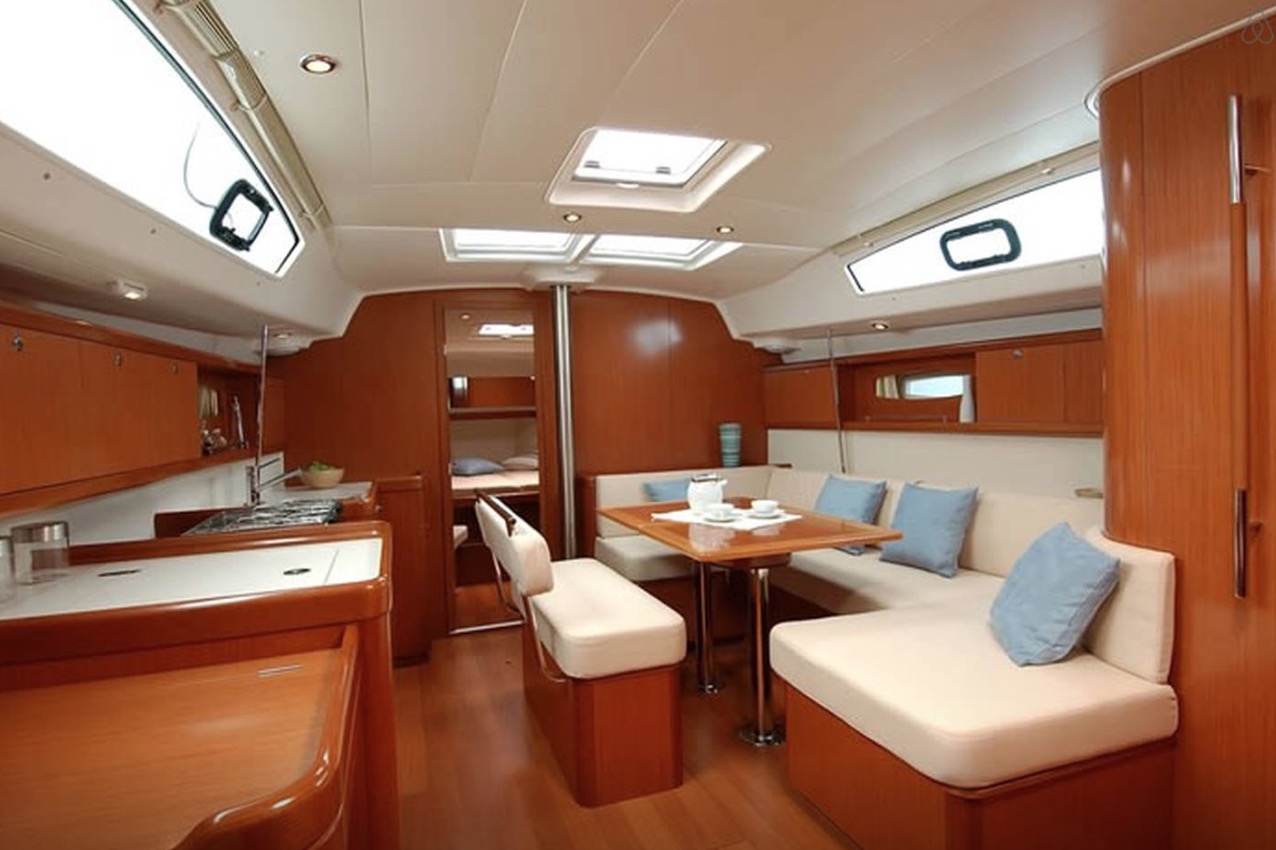 Sailing yacht
Price: $533 per night
Bedrooms: 4
Sleeps: 10
Looking for something different? How about sleeping in a luxurious yacht during your time in Barcelona? 10 people can crash on this stellar boat, and you can also hire a skipper to take you sailing on day trips, though that's not included in the price.
TheFortySix Apartment
Price: $840 per night
Bedrooms: 4
Sleeps: 9
This spectacular apartment was designed by famed international designer Lázaro Rosa-Violán, and it is gorgeous. It is centrally located near Las Ramblas, Plaza Catalunya and La Pedrera, which means you'll be able to walk to nearly everything you want to do.