Like clockwork, Apple has updated their iMac line of home computers.
You might be saying, who in the world still uses a desktop? That's a valid question, especially in the day when Apple, Microsoft and others are releasing incredibly powerful laptops. But one look at these upgraded machines might have you changing your mind.
For the first time, the 21.5" iMac now has a 4K Retina display, which means you get a gorgeous, sharp and colorful screen on the lowest end iMac. And the 27" iMacs have now been upgraded with 5K displays; I'm gonna be honest here and tell you that I didn't even know 5K was a thing.
Here's what Apple says about the new screens.
"The new Retina displays make photos and videos more immersive and true-to-life thanks to a wider color gamut and spectacular image quality."
Having seen these new iMac screens in person today, I can tell you that Apple isn't lying. These truly are incredible screens. The 27" version is more impressive, obviously, because it is larger and has a higher resolution. But the 21.5" variation also looks outstanding, and I suspect it will find its way to the desks of many home users based solely on viewing the screen in the Apple Store alone.
The entire line of iMacs have been updated with brand new main and graphics processors, and they have new Thunderbolt 2 ports. Another great feature? The release of the second version of the Magic Mouse and Magic Trackpad. They've been redesigned to feel more comfortable, and Force Touch has been added to the Magic Trackpad 2.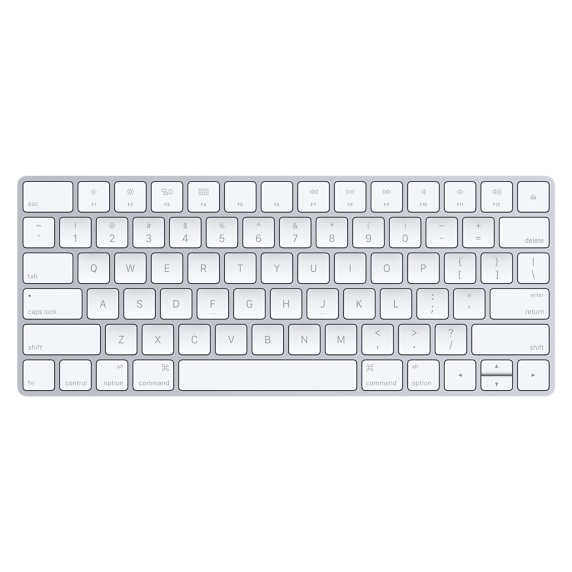 And there's also the release of the Magic Keyboard, which brings the sweet new keyboard with "scissor" keys first found in the new MacBook to the desktop realm. All three new accessories—the keyboard, mouse and trackpad—feature rechargeable lithium ion batteries instead of traditional batteries, which means you can recharge them with a lightning cable, just like your iPhone or iPad.
The 21.5" iMac with Retina display starts at $1499 for the base version. The 27" kicks things off at $1799, but the price can quickly rise much higher if you start adding options. Both new iMacs are available for pickup at your nearest Apple Store today.