I'm getting up there in age. I don't have kids yet, but I constantly feel the whispers of father time telling me that I need to continue my family's legacy by raising a couple of little hellions and giving them my last name.
With those thoughts comes thoughts like these: "My current car will be too small. And forget about buying that Abarth Fiat 500 I've wanted for a few years (shut up); that thing is the size of a golf cart and wouldn't hold one kid, much less two. And it certainly wouldn't be safe enough to protect your family in a car wreck. Plus, I mean, look at it."
So maybe I need to start looking at getting a real SUV, if I'm going to ever put together this hypothetical family and raise these hypothetical chilren into Rhodes scholars. I guess I couldn't do worse than the new Bentley Bentayga, right?

Bentley's first-ever SUV isn't exactly the best-looking SUV on the market. In fact, it's a little bit ugly. But given how ugly early test runs of the car's design were, I guess we should all breathe a sigh of relief that it ended up looking the way it did. It has a massive 600hp, 12-cylinder engine that can propel the Bentayga to top speeds of 189 miles per hour, and it can jump from 0-60 in just 4 seconds.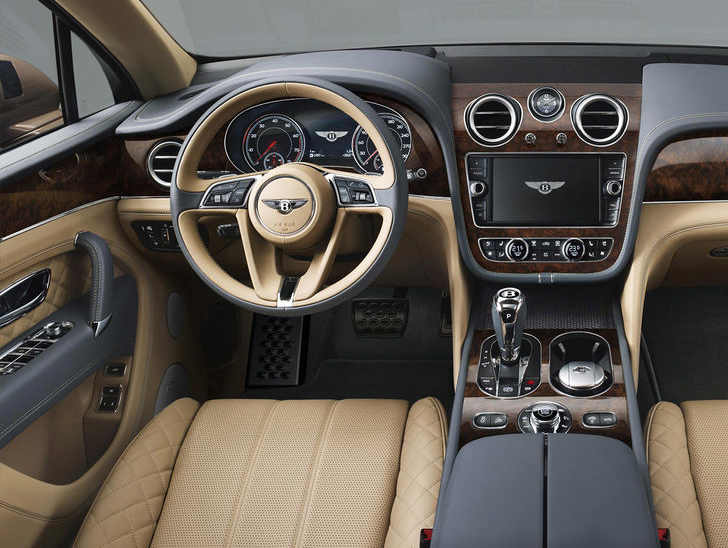 All that is enough to make the Bentayga the world's current fastest production SUV. And it has all of the luxury you might expect from a Bentley. But the Bentayga is also designed to handle off-road scenarios, though we cannot imagine the rich soccer moms who will invariably own these by the handful taking their beloved SUV off road. But if you wanted to take it off road, you'd find several traction control modes that can help handle nearly anything you throw at it.

Bentley's press release for the Bentayga says the initial model will later by joined by three new versions: High Performance, diesel and plug-in hybrid variations. And an option to go from 5 to 7 seats will also be available, should you wish to take your family from basketball team-sized to baseball team-sized.
The press release also says "The Bentley Bentayga combines unparalleled luxury with effortless performance and everyday usability," which is a fancier way of saying this thing is going to cost a whopping $300,000 when it's released in 2016. And with that, my dreams of owning a Bentley Bentayga have gone up in smoke.