Summer is in full swing. We know this because it's well over 105 degrees in Las Vegas, which is just stupid. So in today's Cash Play, we're taking a look at things that can be consumed or used indoors, because going outside is dumb. We'll get back to drones and bikes and cars and such in a few months, when we don't melt as soon as we walk out our front door.
Let's hit it.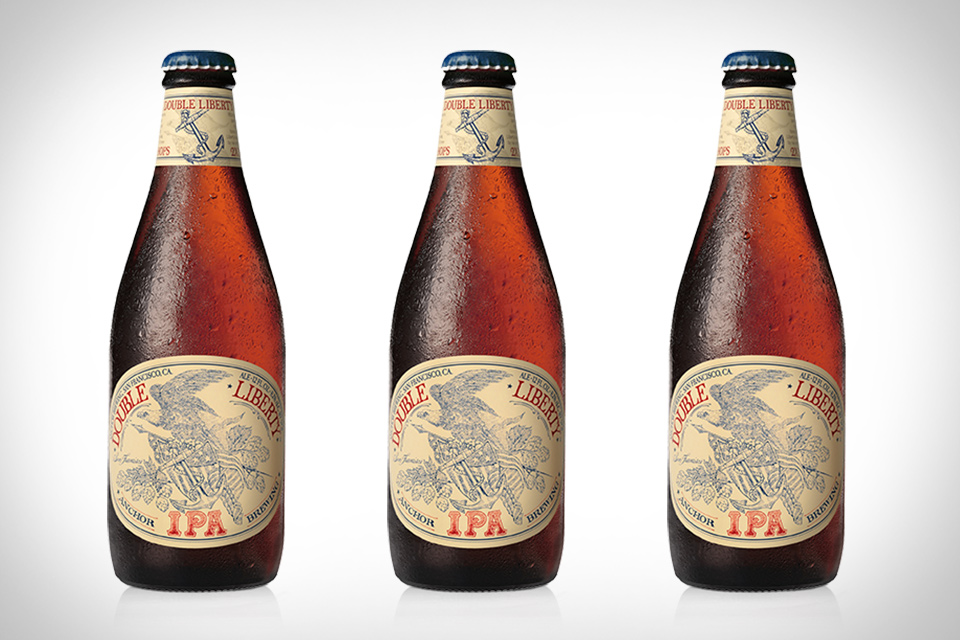 Anchor Double Liberty ($12)
Anchor Brewing's original Liberty ale was first released 40 years ago, to mark the 200th anniversary of Paul Revere's ride through Boston. Since then, Anchor has gone on to become one of America's most solid craft-ish brewers, and now they're releasing a new, revamped version of Liberty Ale that should please hop-heads around the world.
It's called Double Liberty, and as the name suggests, it's a double IPA. It uses the same whole-cone Cascade hops from the original, but features twice the hops (and twice the bitterness). It clocks in at 8.2% ABV, and has a very nice tropical aroma that's perfect for summer. At 90 IBU's (international bittering units), you'd think this one would be quite bitter, but in reality it is very smooth and drinkable.
If you're looking for a good summer brew, Double Liberty might be up your alley.
Canary Home Security Device ($249)
Home security just got a lot easier with the Canary, an all-in-one device that's perfectly easy to set up.
The Canary features a 147-degree wide angle lens with a 1080p camera, night vision that automatically turns on, motion sensors and a highly sensitive microphone. It also emits a 90 decibel siren to help scare off intruders in your home, and it will send notifications to your phone when it senses something is wrong. Oh, and it monitors temperature, humidity and air quality in your home, which helps improve your environment with great data.
Apple Music ($10/month, 3-month free trial)
We've written about Apple Music before, but tomorrow (June 30th) is the big launch day for Apple's new streaming service that gives you complete streaming access to the entire iTunes library. It also comes with Beats One, the new global internet radio station manned by real DJ's.
Once you install an iOS update that is released tomorrow morning, you will have instant access to the service. Every iPhone user will receive a three month free trial; after that, it will cost $10 a month.
Is Apple Music the ultimate Spotify killer? Time will tell, but in our brief hands-on experience with the service, it appears to be fast, easy to use and bears all the design hallmarks of a great Apple product.
Gramovox Vertical Record Player
If you're a music nerd who has never made the transition to Spotify (or even MP3's) because the lossy compression sounds terrible to your fine-tuned ears, then there's a good chance you're a vinyl fan. It's warm and lossless, and it just plain sounds better.
If you're in the market for a new record player, the Gramovox Vertical might be the way to go. Obviously, the striking design is the first thing you notice; instead of records lying horizontally on the player, they stand straight up in the air.
It has built-in speakers, but also features RCA output jacks on the back so you can plug them into those speakers you recently purchased that cost more than your car.
La Colombe Pure Black Cold Brew Coffee ($8)
Cold brew coffee is nothing new, but this offering from La Colombe is the strongest we've ever tried. It is steeped for 16 hours in stainless steel wine tanks before being pressed and filtered twice. The end result is a coffee with a ton of flavor that packs a big punch. Pour some of this over ice and enjoy the delightful flavor of great cold-brewed coffee.