There's no question, at least in my mind, that spending some time aging in a bourbon barrel makes any beer better.
Okay, perhaps not something like Bud Light. There's nothing that can make that beer any better except throwing the entire world's supply of it in the ocean and starting over and not making any Bud Light.
But for most beers, barrel aging is the best. That's why barrel-aged beers have become ultra-popular, and one of the major national breweries leading the way is Firestone Walker. If you've never had Firestone's Parabola or Sucaba, man, I don't know what to tell you. Those are two of the best beers in the world, in my opinion. They've also got Stickee Monkee, which is a Belgian Quad aged in other spirits.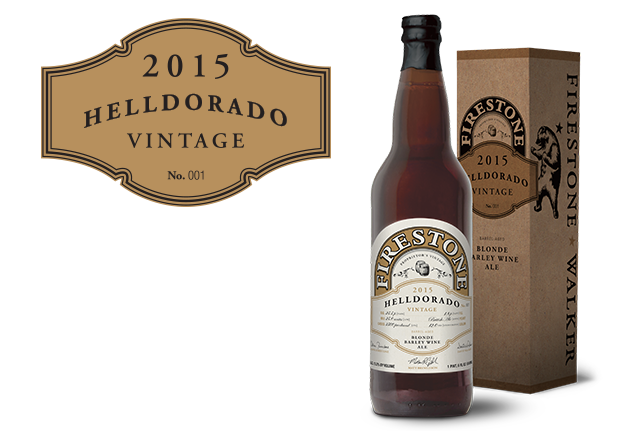 Today, we've got a new Firestone Walker barrel-aged beer. It's called Helldorado, and it's a special made and released only in 2015. The base beer is best described as a Imperial Blonde Beer or a Blonde Barleywine. The beer is made with one malt and El Dorado hops, and then aged in bourbon barrels. The end result is a sweet beer with vanilla overtones and a malty finish.
This is a seriously good beer. It is difficult to find Parabola and Sucaba when they are released, and I suspect this will be the same. If you're interested in trying this brew, you might want to check with your local liquor store and see if they can reserve a bottle or two for you. Otherwise, you might miss out, and you don't want that.