Alec Torelli is a poker professional originally from California, but travels the world full time with his wife, Ambra. Torelli has over $1.5 million in live tournament earnings (including two World Series of Poker final tables and two World Poker Tour final tables) as well as over $500,000 in online tournament earnings. Outside of poker he and his wife manage a million-dollar online business which travels the world with them.
These are the stories of their travels.
*****
32: the number of days that lie between the European Poker Tour in Malta and the Grand Finale in Monaco.
We were faced with the question we ask ourselves most often. Where do we go? What should we do?
For most the answer is trivial: home. Well, we don't have one.
While being 'homeless' (mother would be proud) has its perks, there are times when it's quite frustrating. It feels wrong to admit, but sometimes when one doesn't feel like traveling. It's not really that I long for a home, but any fixated place where I can be healthy, productive and in a routine.
I'm not complaining I don't have that monotony; after all it's a tradeoff I choose to make. The problem, we thought, could simply be fixed by renting a fully furnished apartment on AirBnB for a month.
Simple, right? But where?
It's a big question; the world's a big place. With no set base there isn't any one particular place that makes more sense than another.
Sure it's convenient to stay in Europe merely because of proximity, but if you let conveniences dictate your life you end up 'normal'. And who wants that?
Besides, the long international airline flights have become symbolic for us. Aside from actually getting a lot of work done on the plane, we are extremely fortunate to fly business and first, so it's tantamount to being at a nice hotel.
With nowhere to go and desperate to leave Malta we flew to Rome.
We debated staying, but with Easter right around the corner it was nearly impossible to find places. We stayed for a couple days and left, and spent the next week in between Cremona, my wife's hometown, and Milan, freezing our ass off in the uninspiring cold, debating where to go next.
We went through our usual Four Step Process.
1. Eliminate
We just left a four-month trip in the U.S.
Antarctica was freezing.
Europe wasn't much further behind.
Other than that, everything was fair game.
2. Evaluate
'I've always wanted to see Buenos Aires,' Ambra suggested.
'What about Cape Town?' I retorted.
'Australia could be cool.'
'Maybe Asia again? Grind a bit in Macau then hit Thailand?'
'The other way around sounds better.'
One thing was for certain; we didn't care where we went so long as we could be warm. For inspiration, we packed our luggage to only include clothes that could be suitable to summer weather.
If we couldn't wear sandals and a bathing suit, we weren't interested.
All cities were fair game, as the southern hemisphere was closing out its summer season.
3. Estimate
We got cranking.
"I'll take the cities, you do the islands," I said. "Buenos Aires and Cape Town are mine. You go with Gold Coast and Thailand."
Two hours later we met, and over her mom's handmade grappa and biscotti's we discussed our options.
"Australia is extortion," she reported. And to get around you definitely need to rent a car… and we don't really want to drive, right?"
We scratched it.
"Buenos Aires is incredible," I said. "Great places, really cheap, and the city looks amazing.
"I've always wanted to dance tango," she said, shaking her body.
"And the food…"
Maybe.
"Same with Cape Town. Looks awesome. Great beaches, amazing wine."
"Okay, add it to the list."
"What'd you find?"
"Thailand. It's so nice there! We've been 3 times and always loved it!"
"Where did you check?"
"Bangkok and Phuket."
We debated back and forth, checking the various activities, health food stores and beaches, before opting for Phuket.
Despite having been there before, we loved it too much, and the thought of kicking it in the infinity pool on the sunset at the stunning Hyatt Regency was just too epic.
4. Elect]
You can't get anywhere without a ticket. Since we weren't partial to any one place (as is often the case), we do what makes the most sense.
And that means making the trip everything we want it to be.
What place had the nicest accommodation? What flight option is the most convenient?
I called the airlines.
"What can I help you with?"
"Hi, I'd like check for flights please."
"Where are you going?"
"Well I'm not sure yet. It depends what you have available. Can you check Milan to Buenos Aires? We could also do Cape Town. Or Phuket."
He paused a moment. "How soon are you looking to leave?"
"Tomorrow."
Even though they receive thousands of requests, I was sure by his tone that mine was something he didn't hear everyday.
"I have nothing available for the next week in Business or First."
Scratch it.
"Cape Town?
"Nothing."
"Hmmm, okay. What about Phuket?"
"I have two business seats leaving tomorrow on Cathay Pacific, stopping in Hong Kong, then continuing onto Phuket."
"Give me a sec, let me see what the lady says."
But I already knew the answer.
I could already see the sun setting over the horizon of our private Jacuzzi on a balcony in Phuket, getting chauffeured there by Cathay's Pacific epic airline service with the absolute best travel experience the sky can offer.
I looked at my wife, jumping around the kitchen, with a smile and thumbs up.
I shot down the rest of my grappa, and picked up the phone.
"Book it."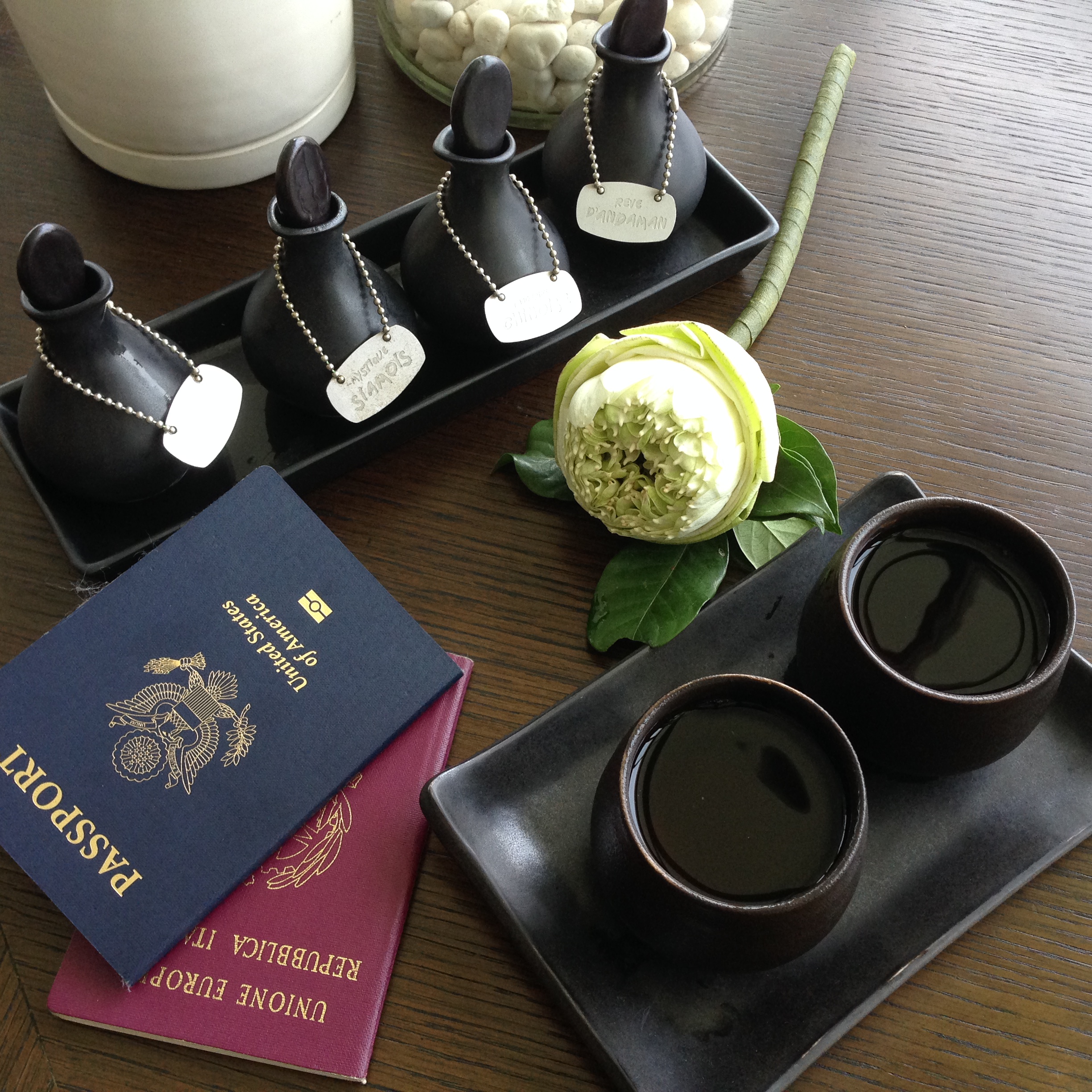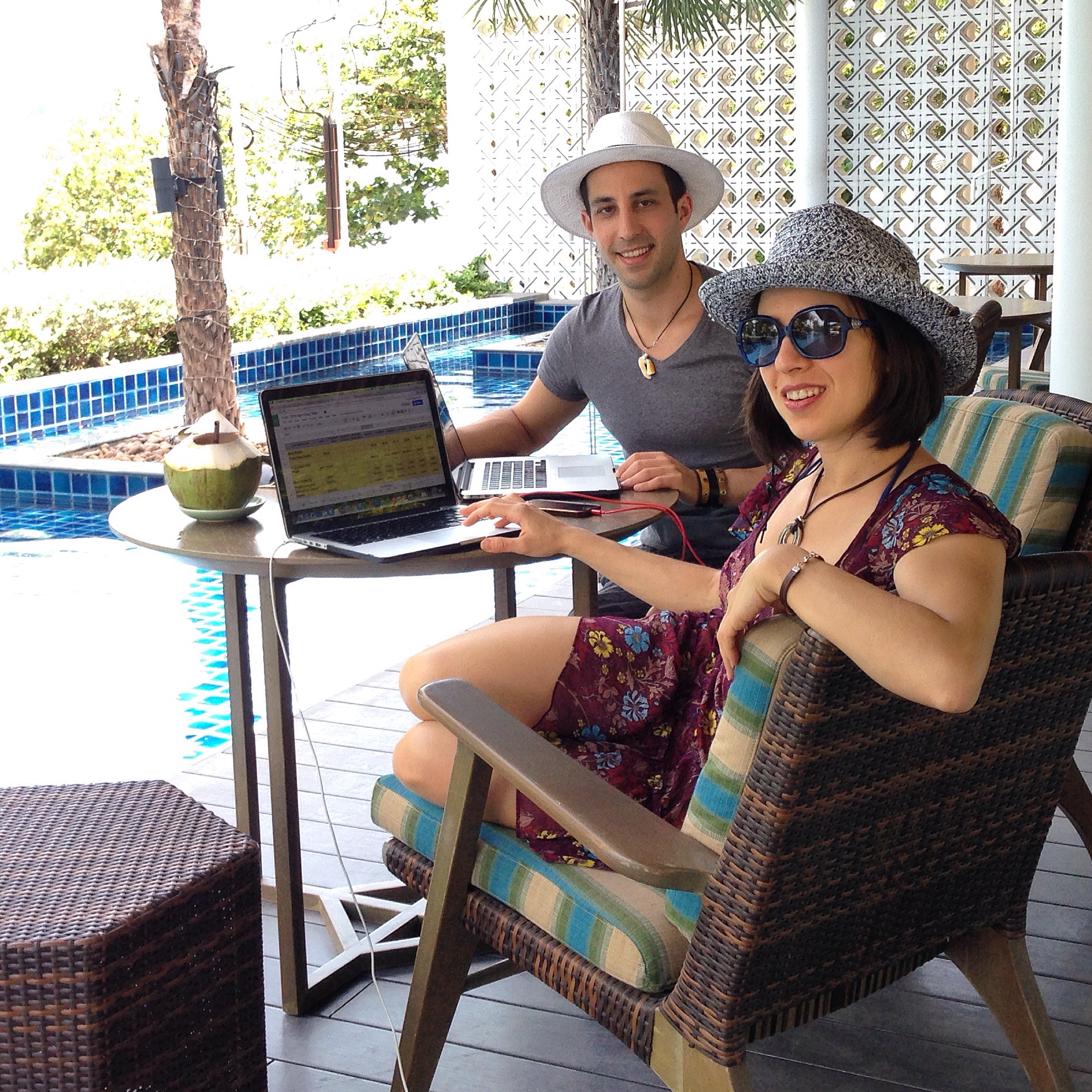 Follow Alec Torelli on Twitter, Instagram, through Facebook, or via his popular blog.