Netflixable: Things to stream right now
Perhaps you're going to spend this weekend watching Ronda Rousey clubber another opponent in Australia. Fair play, if so. But if not, and if you're looking for another thing or two to keep you planted firmly on your couch for much of the weekend, well, I'm here to help. Back today is our look at the 5 best things to stream on Netflix right now.
Have suggestions for a new show or movie that we should include next time out? Drop us a line and let us know.
Master of None
This new Netflix-produced show from comedian Aziz Ansari is a breath of fresh air, and it's exactly the kind of thing you would expect Ansari—the former Parks and Recreation star who centers his comedy directly on the angst of being in your 30's in America—to create. Polygon calls this a terrific, groundbreaking show, and I think they are right. It's funny, sure, but more important it's touching and just very real.
30 for 30: Trojan War
Pete Carroll's USC Trojans won 34 consecutive games, won six of seven bowl games and produced 14 first-round draft picks during his time at the Southern California school. And then it all came crashing down, mostly after Carroll left for the NFL's Seattle Seahawks. This new ESPN documentary covers the startling crash landing that began with Carroll's departure and the slide that has continued ever since.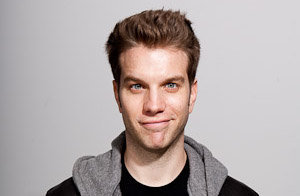 Anthony Jeselnik: Thoughts and Prayers
Warning: Anthony Jeselnik tells offensive, inappropriate jokes. If you can't stand the heat of dark comedy, this is not the place for you. And I'm telling you, there are some very dark and very offensive jokes in here, starting at the top and going all the way to the end. But if you can hang, then this is probably the funniest stand-up special you'll see in 2015.
Keith Richards: Under the Influence
Isn't it amazing that Keith Richards is even alive? If you've read his autobiography and heard stories about his herculean feats of partying over the years, it might come as a surprise. But yeah, he's still alive and kicking and probably making bad decisions all over the place, because that's what he does. This documentary focuses more on Keith the Guitarist than Keith the Doing All The Drugs Guy, but it's still fascinating.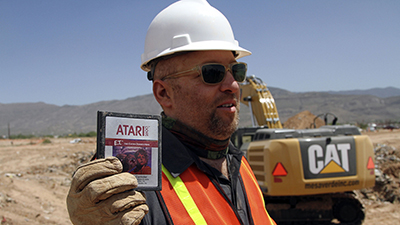 Atari: Game Over
If you're a child of the 80's like me, you likely grew up with the Atari 2600 as your first system. And some of you might even remember ET, which was the worst game of all time. Literally. If you're spending any time today playing the incredible new release Fallout 4, it's likely because video game developers learned important lessons from ET way back in the day. Anyway, this fun documentary tells you of an urban legend that says Atari allegedly buried millions of copies of the horrid game in a landfill back in the 1980's, and follows a man who wants to find out if the legend is true.
The Flash
Yeah, it's no Gotham. But this superhero series is still quite good. It's more like Smallville, which means it's way less dark than Gotham, and the first season (available now) plans the seeds for the Flash's eventual partnership with the Green Arrow (who makes appearances on this show) and others. It's a good binge.