Unless you've been living under a rock, you know that the next film in the Star Wars saga comes out in December. We've talked about various toys available from the new film here in the past, and today we get our first look at the official poster for the film.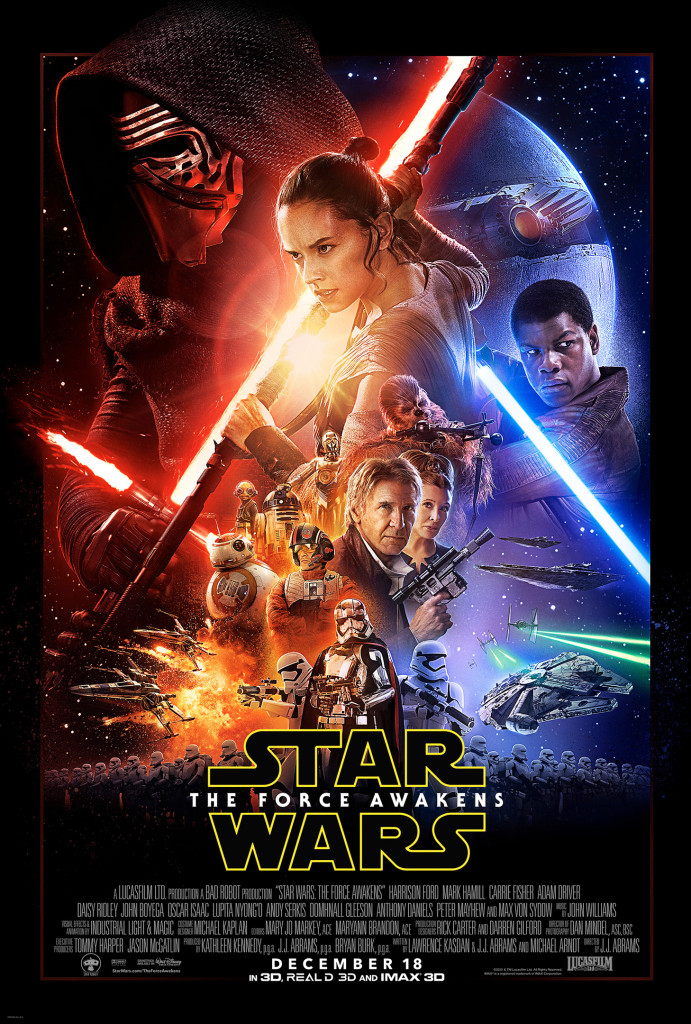 Pretty sweet, right? But there are mysteries surrounding this poster. The biggest question is: Where is Luke Skywalker? We know he's in the movie, so why isn't he on the poster? Is this some kind of hint as to what his role in the film will be? Is he, as some have guessed, wearing a mask in the movie and they didn't want to give it away?
The poster keeps the same style as every other Star Wars poster from the past, which is a good thing. It's a gorgeous piece of art.
And if that weren't enough, the full theatrical trailer for the movie will debut tonight during Monday Night Football. We've seen teaser trailers in the past, but this is the first time we'll be able to feast our eyes on the real thing.
Tickets for the initial showings of the movie on December 18 went on sale across the country today. Fans flooded and crashed the websites of Regal Cinemas, AMC, Cinemark and others. Looks like the appeal of Star Wars is alive and kicking.
If you're a true hardcore fan, many theaters will be showing a marathon of the first six Star Wars movies leading up to a midnight showing of the newest flick. This actually sounds like fun when you first think about it, but after giving it some consideration, it sounds like a terrible idea, especially if we have to sit through the godawful Star Wars Episode 1 with Jar Jar Binks. That sounds like our own personal hell. But if you're a huge Star Wars nut, it probably won't take much enticing to get you to sit in a theater for 15 hours.