I'm a self-proclaimed Reebok athletic wear obsessive. From the moment I began doing Crossfit a few years back, I fell in love with their Nano line of shoes. They were comfortable, featured a wide base and were absolutely perfect for Crossfit movements. Oh, and they came in a variety of bright neon colors, which made them rank highly on the flashiness chart.
I've owned each iteration of the Reebok Nano's since that first generation pair, and they've improved with each new release. They're still perfect for Crossfit movements, of course, but they're also great as regular workout shoes.
Reebok recently sent us the latest iteration of the Crossfit Nano's. Now in the 5th generation, the shoe has been further refined to make it the absolute best shoe for base Crossfit movements like the deadlift and squat. But the new Nano's feature a brand new development designed to make them stronger and more durable for all the wear and tear you put them through.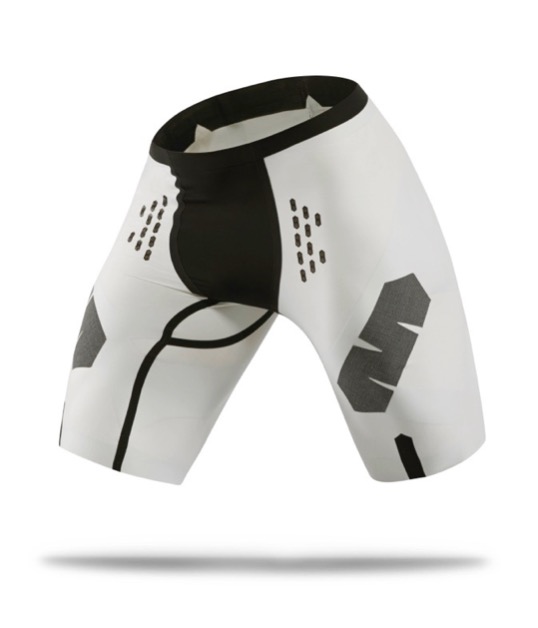 Reebok has partnered with Dupont to create the new Nano's that are woven with Kevlar. That's right: the same stuff used to create body armor for police and soldiers around the world can now be found in the new Reebok Nano shoes. Crossfit movements can wreak havoc on athletic wear, and the Kevlar addition will protect against that.
In our testing of the new Nano's, we found them to have the same properties as every previous iteration of the Nano. They are light and the wide base offers plenty of foot-to-ground grip for squats. But the new Nano's are also lighter than previous versions, with thinner (yet stronger) material making up the upper portion of the shoe.
Kevlar can also be found in other items in the new Crossfit/Kevlar line, from sports bras and compression shorts to shirts. On each item of clothing, the Kevlar is strategically placed to prevent wear and tear of clothing by that heavy iron bar you're lifting.
The new Reebok Crossfit Nano's will be available worldwide June 25.