Even if you didn't know what you were looking at, it's very likely you've seen someone wearing a shirt made by Roots of Fight. That's because the tiny little Canadian clothing company, through dedication to creating serious art that doubles as clothing, has simply become a thing you see everywhere. The Rock used to wear nothing but Roots of Fight shirts, and now you've got Beyonce and Jay Z and Ronda Rousey and others sporting their stuff.
That's because it's awesome. Even if you aren't a fan of mixed martial arts or boxing, they still have incredible stuff that you probably want to wear. And that goes doubly so for this new line of MMA Legends gear, which includes bad ass Chuck Liddell t-shirts and hoodies and more.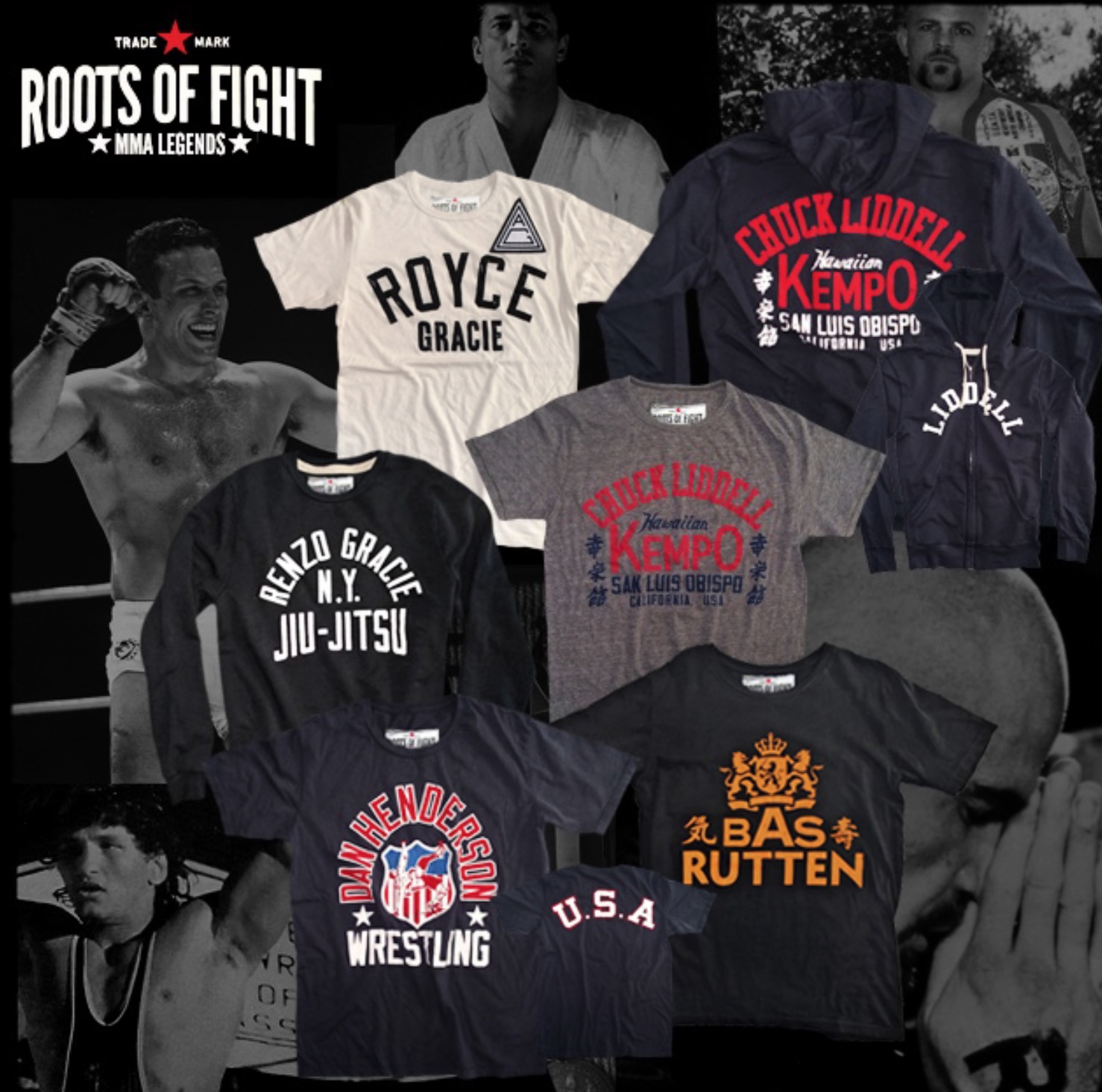 "We have worked in and around the MMA world and collaborated with friends on specific projects but, up until now, we have not released a complete collection of MMA-inspired apparel," said Roots of Fight founder Jesse Katz. "Now we get to tell the stories of the MMA icons who are idolized by the stars of today and tomorrow. The modern MMA athlete is standing on the shoulders of giants and the great ones will become giants themselves to the next generation."
In addition to Liddell, the new MMA Legends collection includes Dan Henderson, Royce and Renzo Gracie and the Dutch striker and movie star Bas Rutten. It is available now on the Roots of Fight website.