Summer is in full swing, which means one thing: it's grilling season. Okay, it means two things: grilling season and beer.
We've given you options on plenty of different beers in the past. Today, we'll take a look at some of the best tools on the market for smoking, searing and grilling juicy meats and vegetables. After all, it's hard to do summer right without a grill, even if you have more beer than you know what to do with.
Traeger (various sizes, $300-$2000)
Using a smoker provides the best way to get genuine smoked flavor in your meat of choice while cooking it to the absolute perfect internal temperature. But smokers have traditionally not been easy to use; you have to sit around and manage the temperature level by hand, which means adding and subtracting wood to the fire. It is time consuming, to say the least.
But there's a better way.
I've owned a Traeger for many years now, and I can't recommend it highly enough. It is a pellet-driven smoker, so it uses tiny pellets of compressed wood to create heat and smoke. The Traeger has an internal thermometer to measure heat and either a digital or rotary dial to set the desired temperature. Want to smoke two racks of ribs at 160 degrees? Just set the dial to the correct temp, and the thermometer will automatically adjust the flow of the wood pellets to keep the heat at the perfect level.
If you've ever wanted to get into smoking meats (and I highly recommend that you do), the Traeger is a great way to start. It is simple and requires almost no observation, which frees you up to drink beer or do anything else on your agenda. Combine it with the use of an internal meat thermometer, set the temp and then simply wait until your ribs or turkey or chicken is perfectly moist and sublimely delicious.
Green Mountain Davy Crockett Wifi Grill ($399)
Green Mountain Grills provide the same pellet-driven smokers as the Traegers, but these have a pretty cool upgrade: they are wifi-enabled.
What does that mean for your cooking process? Well, once you have a Green Mountain connected to your home network, you can monitor and change the temperature of both the grill AND the meat (using the included meat probe) by simply firing up the Green Mountain Grill app on your smartphone or web browser. A process that Traeger simplifies is made even easier by Green Mountain. You can run errands or go see a movie and monitor your smoking meat back at home.
Technology is a wonderful thing.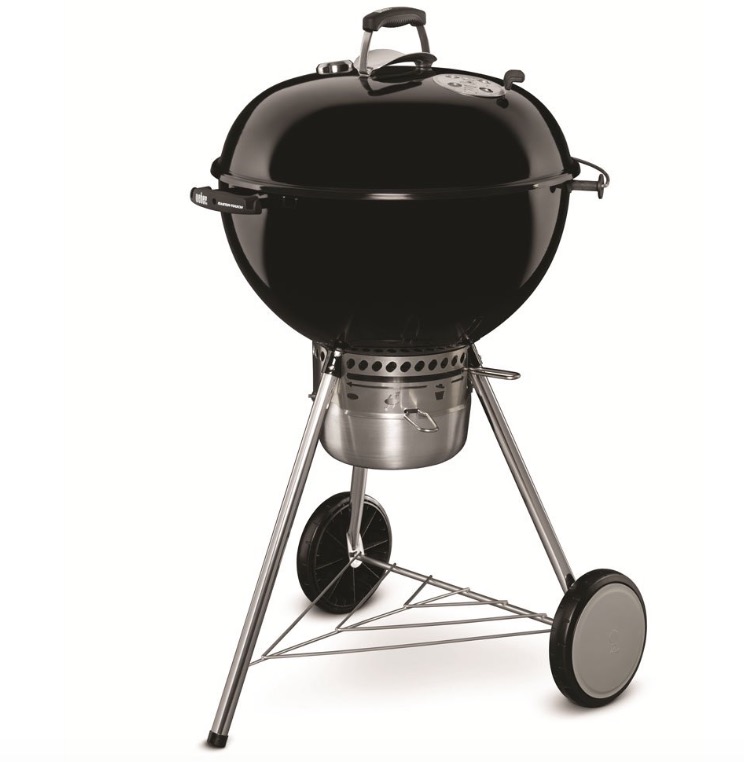 Weber MasterTouch ($200)
The MasterTouch is a no-frills charcoal grill in the most traditional sense. There is almost no chance you've never seen one of these, with its half-dome shape. If you want to cook your steaks while infusing them with the great taste of charcoal, this is one of the most affordable ways to go. It's an American standard, and for good reason.
Weber Spirit E320 Gas Grill ($550)
If you don't feel like messing with charcoal, then you might be better served with a gas grill. This is likely the best affordable gas grill on the market, producing even heat across the entire cooking grate. It uses the kind of small gas cannister that can be purchased at many sporting goods stores, and the stainless steel finish is eyecatching and durable.
The Big Green Egg ($700)
If you want a diverse tool that can smoke AND grill, the venerable Big Green Egg is for you. It looks like a giant ostrich egg, but it is a highly durable and versatile kamado-style grill that can handle anything you throw at it. And speaking of versatility, the Egg can do one thing that every other grill on this list cannot: it serves as an oven. The medium version of the grill even comes with a pizza and baking stone. Yes, you can use the Egg at high heat to cook crispy and delicious pizza crusts (and other baked goods).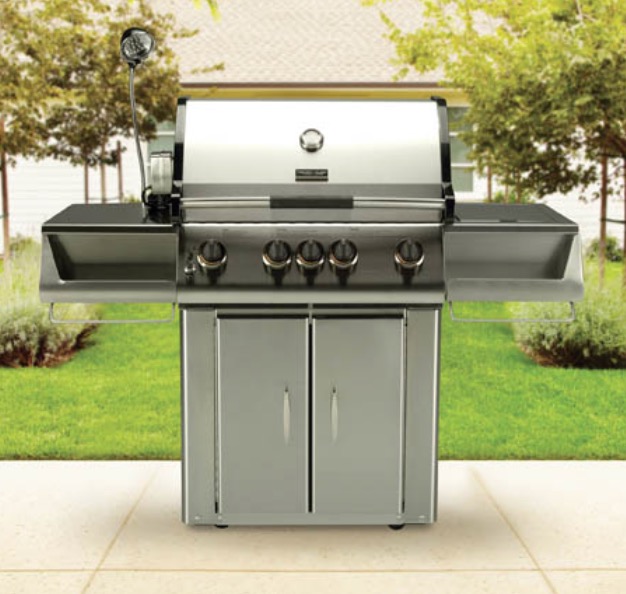 Vermont Castings 425 ($1,980)
This is the fanciest grill on our list, and also the most expensive (unless you opt for the top-of-the-line offerings from Traeger and Green Mountain Grills).
It's a huge grill with a ton of nifty little features that help with perfect grilling, from LED lights to a rotating rotisserie element for roasting perfect chicken and turkey. If your back porch serves as the central hub of your home—the place you love and feel the most comfortable—then the beautiful Vermont Castings 425 will fit in perfectly. It will also cook enough food to cater your next big 4th of July party.
Fuego ($299)
If the Vermont Castins 425 was the fanciest grill on our list, well, this one is the prettiest. That might be due to the fact that it was designed by former Apple Chief Designer Robert Brunner.
The Fuego uses liquid propane and heats up to 500 degrees in less than 5 minutes. That's much faster than just about every other grill on the market. The ceramic grill creates perfect grill marks, and it can cook from 225-700 degrees for over 20 hours on a single tank of propane. It's gorgeous and efficient. But what did you expect from a former Apple designer?