We've written about Thursday Boot Company here before—they make some of best and most affordable boots for men on the planet. We're not just saying this, either; we personally own three pairs of Thursday boots, and one of them have become our every day shoe. Today we're featuring them again because of a good thing they are doing.
Thursday has teamed up with Vibram and Aglit Italy to create "The Dollar Boot." The tagline on these bad boys is "100 times better than the penny loafer," and with one look at them, it'd be hard to disagree. They're a boot version of the penny loafer and they're totally unique.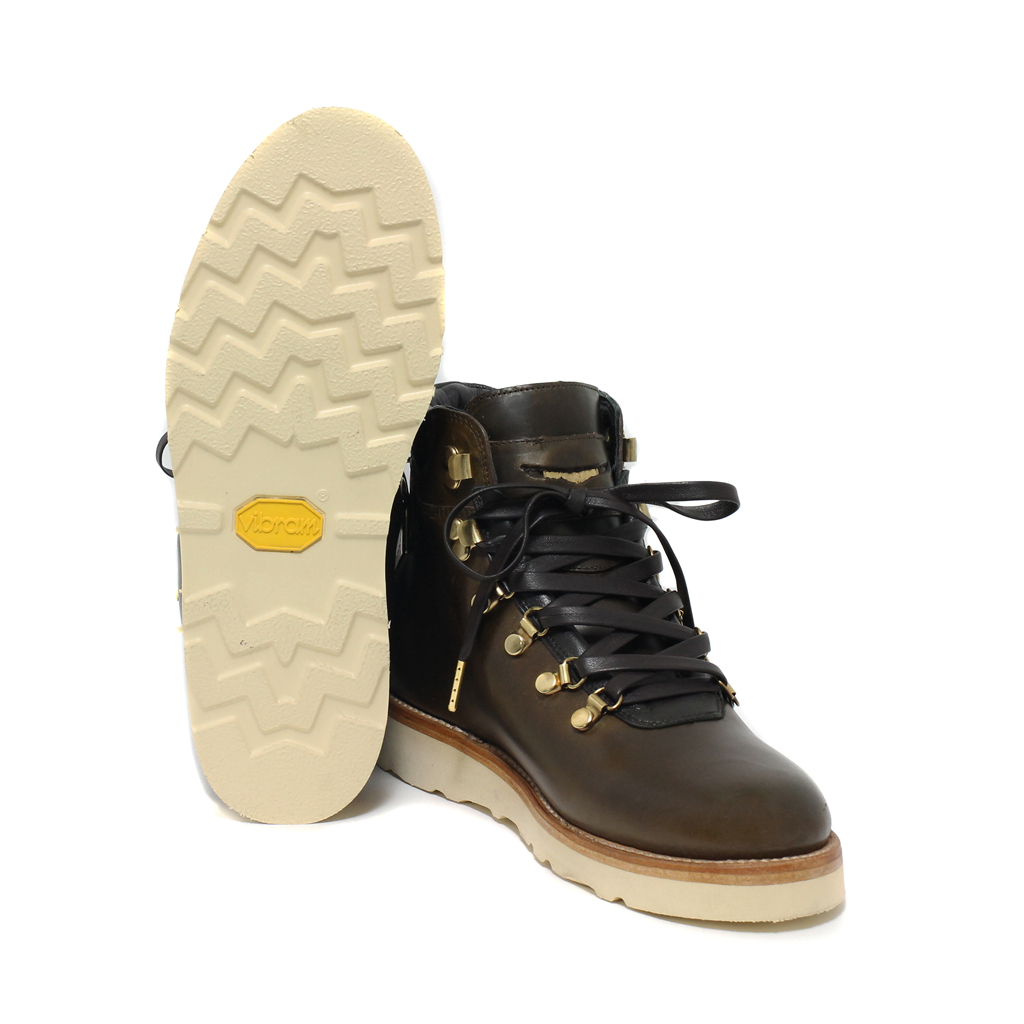 The boots feature the kind of leather construction you've come to expect from Thursday, plus a Christy sole from Vibram, a company known for taking care of feet around the world. Plus, there are high-end luxury laces from Aglit Italy.
The catch? There are only ten pairs of these boots, and they aren't available for sale. This is a charity drive, and in order to get your grubby hands on a pair, you'll have to enter by purchasing raffle tickets for $1. For the next ten days (beginning today), one pair of the Dollar Boots will be given away via raffle. Customers can purchase as many tickets as they want each day.
Here's the full press release from Thursday. To get your raffle tickets now, head over to Thursday's website.
*****
New York, N.Y., December 14, 2015 — Thursday Boot Company, the premium men's footwear brand with a fresh and modern take on classic boots, will release a brand new model – The Dollar Boot – this Thursday, December 17, 2015. Just in time for the Holidays, The Dollar Boot will be launched as part of the Thursday Boot Company Holiday Raffle from the 17th through the 26th of December 2015.
Ten lucky participants will win a pair of Dollar Boots. Each day, raffle tickets will be sold for just $1 with the proceeds going toward the entrant's choice of the following three charities: Change for Kids, The HOPE Program or VH1 Save The Music Foundation.
Participants can enter each day and purchase as many tickets as they would like. Winners will be announced at the end of each day and initial pairs of the Dollar Boot will be available exclusively through this raffle. For more information on Thursday Boot Company and to enter the brand's upcoming holiday raffle, please visit www.thursdayboots.com.
The Dollar Boot – "100 times better than the penny loafer" – is equipped with two gold dollar coins and gold hardware, crafted with elegant Dark Olive Aniline Chromexcel leather and tied together by chocolate calfskin laces with gold aglets from the luxury shoelace company, Aglit Italy. Surprisingly lightweight and comfortable, the boot is built on a corkbed midsole and Christy outsoles from Vibram that provide an easy ride and require minimal break-in time. This model is great for both shoe collectors and everyday wear with its original design, top-of- the-line specs and sophisticated yet casual style.