This may be a totally new thing for you to hear, but Las Vegas consists of more than just casinos, card games, alcohol and bad decisions.
I know. You're shocked.
But we're totally serious. The city actually has a lot of cool things to offer, and we've outlined a few of those things in the past for those of you who are interested in getting away from the beeps and blips of slot machines. We've talked about various food-centric places around the city where you can get your grub on, and we've given you some things to do for those times when you aren't playing poker or throwing up outside Circus Circus because you made the brilliant choice to eat at the buffet.
Word to the wise: Never, ever eat that buffet.
Today, though, we're going to appeal to the nature-lover in all of you. Well, in some of you, anyway. Today, we here at PokerNews Lifestyle present: the best hiking trails in and around Las Vegas.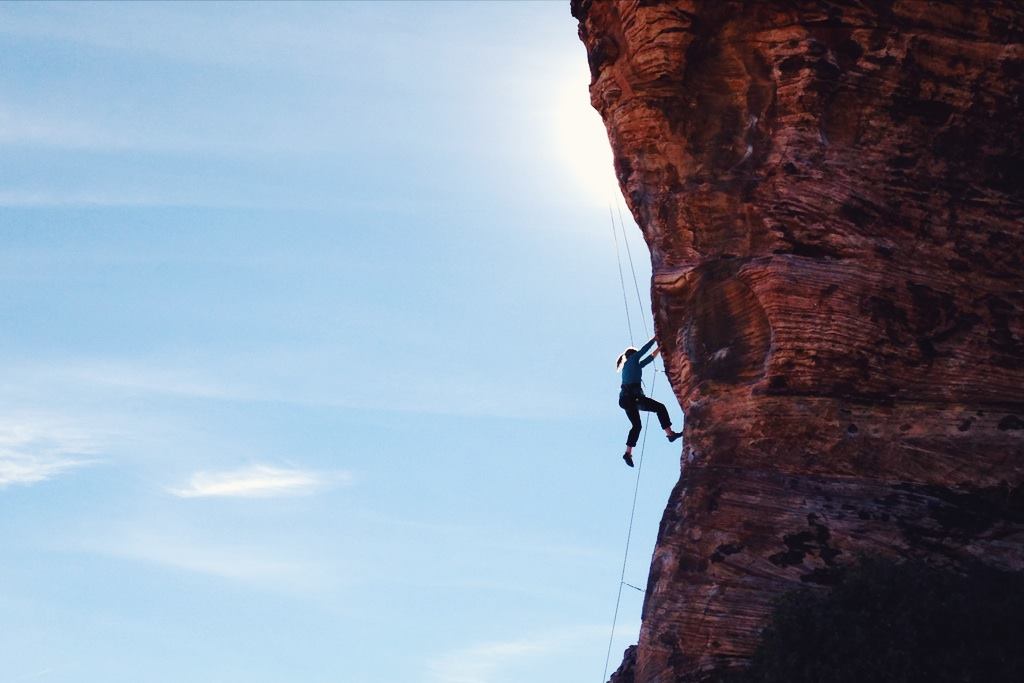 1. Ice Box Canyon (Red Rock National Conservation Area/2.5 miles/loop trail)
This is one of our favorites because, as the name suggests, most of it is located in a box canyon. Because of the unique rock walls surrounding it, Ice Box is routinely 20 degrees colder than the rest of Vegas. And those of you who have been to Vegas during the summertime (and who had the temerity to step foot outside the frigid, air-conditioned casinos) will already know that Las Vegas might as well be Mars in the summertime, with its absolutely stupid 115-degree weather.
Ice Box is great, because it's not too difficult, there is a lot of shade and most importantly, it's cooler than the sweltering heat you experience in the rest of the city.
2. Turtlehead Peak (Red Rock/5 miles, 2,000 feet elevation gain/out and back trail)
Remember how we said the last trail wasn't too difficult? This one is. It's 5 miles, which doesn't seem like a long way, but you're also climbing 2,000 feet through rough, rugged terrain. I'll be honest with you: the first time PokerNews' own Matt Parvis and I attempted this trail, we stopped halfway up while the rest of our party continued on. We sat down in the shade and watched others climbing, hoping they would fall and entertain us.
The point is that this is not an easy hike, and during the summertime it is absolute brutal. But if you fancy yourself a rugged outdoorsman/outdoorswoman, then by all means, please go right ahead and do this one. The view from the top of Turtlehead Peak is absolutely incredible, but the journey there is fraught with peril. And probably snakes.
3. Calico Tanks (Red Rock/2.5 miles, 450 feet elevation gain/out and back trail)
This is the trail you want to start with if you're not really a hiker, or if you're just trying to see some beauty without exerting much effort. It's the most popular of hikes at Red Rock, and you get a good view at the end, and there are some rocks to scramble over that will get you dirty and make you feel like you accomplished something noteworthy. You didn't, of course, but you'll feel that way.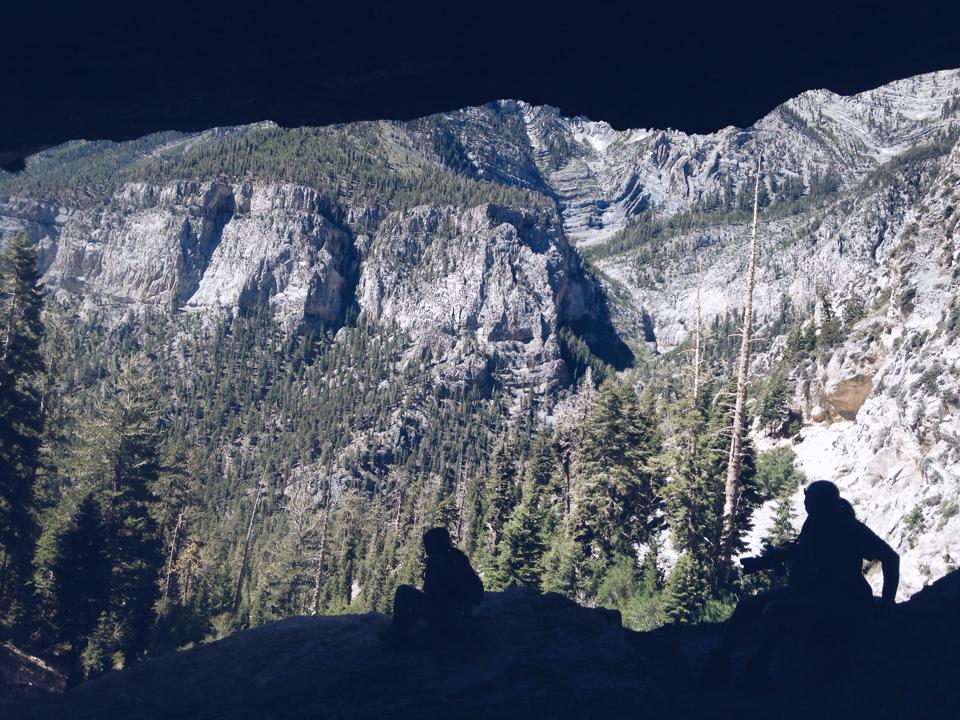 4. Mary Jane Falls (Mt. Charleston/2.4 miles, 1,040 feet elevation gain/out and back trail)
During the early spring months, this one would be much more highly rated. That's when the show is melting, and the waterfall at the top that gives this trail its name is in full bloom. In the summer months, there won't be more than a sprinkle of freezing cold water cascading down from hundreds of feet above you, but it's still worth the trip to see the gorgeous Kyle Canyon and Mt. Charleston recreation area. It's like a mini-Yosemite park, filled with giant trees and soaring peaks, and you'll wonder how you found a place like it in Las Vegas at all.
To get there, you'll have to climb a bunch of switchbacks, and this isn't an easy trail. But it is worth it.
This one is about an hour from Vegas, but is well worth your drive. There's also the added bonus that it's much cooler up at Charleston than it is in the valley.