Long sessions of online poker can lead to poor planning when it comes to nutrition. Put simply, it's just easier to order a pizza or some other form of fast food when you're in the middle of a marathon game and don't want to break away. A quick trip to Jack in the Box takes less time than walking into the kitchen and preparing a meal, and so that's what we often end up doing.
But we don't have to tell you that fast food, combined with sitting in a chair all day staring at your computer screen, is a disaster waiting to happen. So today, we're going to give a quick guide to fixing all of your nutrition problems in one fell swoop with meal prepping.
If you aren't familiar with meal prepping, it's where you take a few hours one or two days a week and prepare several days worth of meals at once. After you've prepared them, you store them in air-tight containers and put them in the fridge, ready to pull out and heat in the microwave when you're hungry and looking for a meal.
The only downside of food prepping is variety; unless you're willing to take an extensive amount of time to prepare, you're probably going to be eating the same thing for several days. But that's better (and much healthier) than ordering that pepperoni pizza with the cheese-stuffed crust or slamming 20 chicken nuggets down your gullet.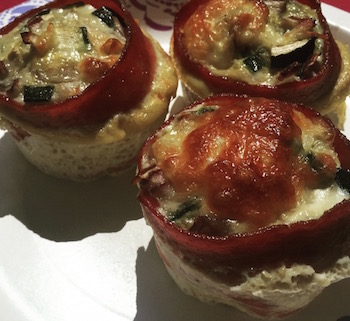 GETTING STARTED
First off, pick a day when you can devote 2-3 hours for cooking and preparing. When you start off, it's best to pick 2 days each week, and prepare enough food to last between those prepping sessions. As you get better at the whole deal, you can prep for longer time frames at once. For example, I prep on Monday for my Monday-Friday meals. On the weekends, I have more time, so I play it by ear and cook stuff in the moment.
Unless you're already a wizard in the kitchen, you'll need some recipes. FitMenCook.com is a good resource, and don't worry about the "men" in the title; these recipes will work for everyone.
Once you have picked out a couple of recipes (one for breakfast and one for the other meals is a good place to start), you'll need to go to the store and buy your ingredients. FitMenCook also has an app that does all the hard math parts for you, and tells you exactly how much of each ingredient you'll need, depending on how many servings you want.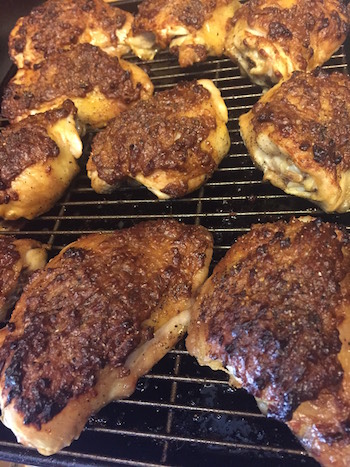 TASTY TREATS
Here are a few of my personal favorites for prepping. All of these last in the refrigerator and reheat well in the microwave.
Turkey Potato Breakfast Muffins: These are not muffins in the general sense; instead, they are made of whole eggs and egg whites. They're also quite easy to make and are packed with protein and great complex carbohydrates to give you a burst of good, clean energy in the morning.
Peanut Butter Chicken Meal: This is an entire meal plan centered around a delicious Asian spicy peanut butter chicken. The recipe calls for chicken breasts, but I prefer thighs. That's your call, though. It includes a recipe for a delicious kale salad on the side.
Vegetable stir fry: This one is the easiest and the most adaptable. There's no real recipe; you just pick a selection of fresh vegetables and stir fry them in oil with whatever spices you want. I typically use coconut oil to stir fry broccoli, bell peppers, mushrooms and onions, and then use a little bit of Bragg's Aminos, salt, pepper and cayenne pepper at the end to give it some kick.
STORAGE
You'll need something to store your food in. You can use regular old containers that you have on hand, as long as they're airtight. But I prefer these meal prep containers from Amazon; they come in sets of 7 and cost $25. They are microwave, freezer and dishwasher safe, and they're the perfect size for portion control.
I hope this post helps some of you who want to develop better eating habits, especially if you're spending a lot of time in front of the computer. If you have any questions regarding this or any other health-related things, follow me on Twitter and ask me. I'll do my best to answer.