A couple of weeks ago, we gave you seven great grill options for the hot summer months, when all you really want to do is sit outside, drink a few (dozen?) cold beers and turn out perfect steaks, sausages and chicken with fire and smoke.
But maybe none of those grills tickled your fancy? Maybe you want something that's simple and effective, but not quite as simplistic as the MasterTouch? Well, we're here to help. We wouldn't want you running, in a fit of crazed hunger, to Burger King or some other craphole in search of vague-tasting smoke flavor to meet your needs.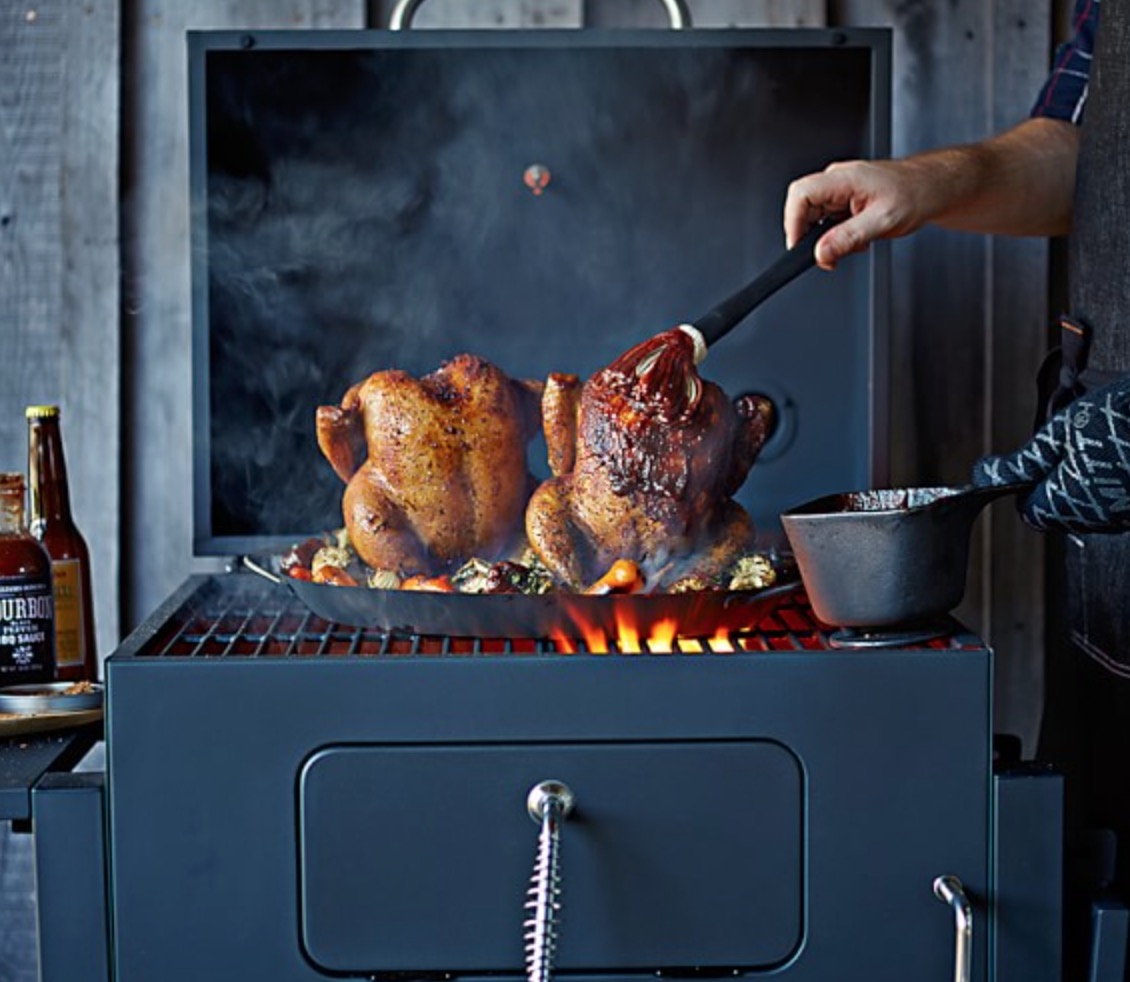 Introducing the Landmann Napa Charcoal Grill. It's constructed with heavy-duty powder coated steel that can handle extremely high temperatures. It has a hood-mounted thermostat and an adjustable firebox to help fine-tune the level of heat happening inside. And so you don't burn the crap out of your hands by accidentally touching the handles while a raging fire burns inside, the spiraled stainless steel handles stay cool to the couch.
The chimney also has an adjustable damper that allows you to control the amount of smoke that stays in the chamber. What's that? You can smoke meats with this thing, too? Yep. Just get some wood chips, soak them in water (or bourbon or beer) and throw them in a smoker box. It's easy enough with this bad boy to keep a low smoking temperature.
This is easily the best and most well-constructed grill we've ever seen in this price range: it's only $250! Don't take our word for it, though (even though we are meat professionals); you can order one for yourself from Williams-Sonoma (that's how you know it's fancy) and see for yourself.