Dogfish Head is a craft beer innovator, but they make some of the weirdest beers on the planet. A couple of days ago, in fact, I had a Dogfish beer called Choc Lobster. Why is it called Choc Lobster? Because it is brewed with chocolate...and real Maine lobster. Yes, it's a beer brewed with lobster. And you know what? It wasn't bad.
This year, DFH is celebrating 20 years of making strange, but mostly delicious beers. They're doing so with a beer called Higher Math, and it is the strongest beer by ABV that the company has ever produced. Considering how many beers they've released above 15% alcohol, that's saying something.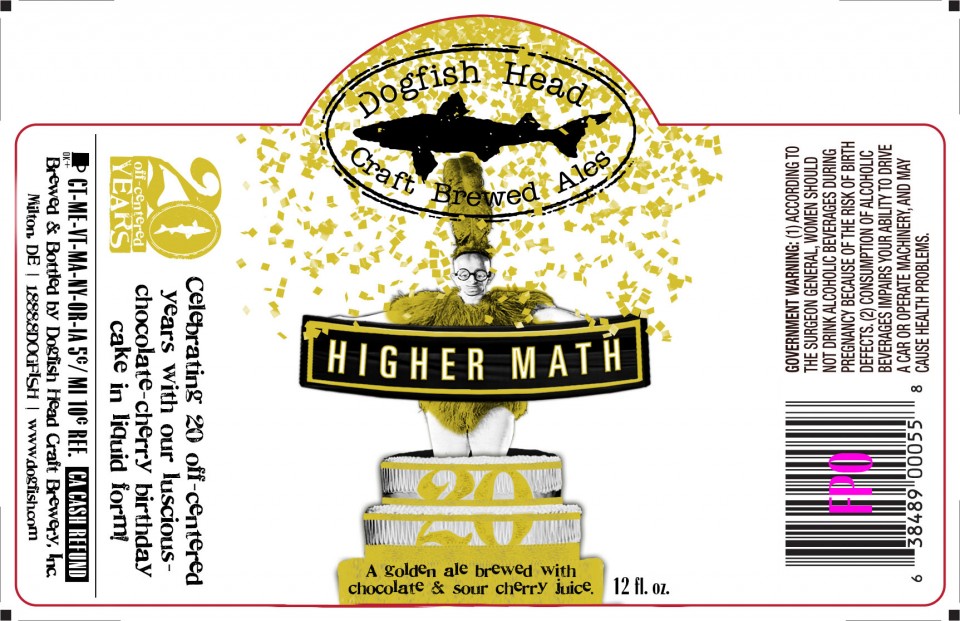 Clocking in at 20% ABV, Higher Math is an American strong ale fermented with cherries and cocoa nibs. The cherry flavor isn't sweet - it's sour with a hint of smoke flavor. Dogfish Head calls the flavor "chocolate cherry birthday cake."
Higher Math will be available on 12oz bottles beginning in October. But if your state is one of those that won't allow stores to sell high-alcohol beers—if you can't find DFH's 120-minute IPA, for example—you'll have to get an out-of-state friend to help out. But it seems like the effort will be worth it for a beer that won't be available for long.