The Corvette is about American as an American sports car gets. In a world where a "luxury" vehicle is usually defined by something made on the shores of Italy, the 'Vette has stood the test of time. They first began rolling off the production line in 1953, and with each subsequent model have redefined what it means to drive the roadways of America in style and power.
In fact, a Corvette (a 1967 L88) is among the most expensive American cars ever sold at auction when it went for $3,800,000 at a Barrett-Jackson auction in January 2014. That version, clocking in at 560 horsepower, was built without a heater or a radio, but it was made to melt faces on the track.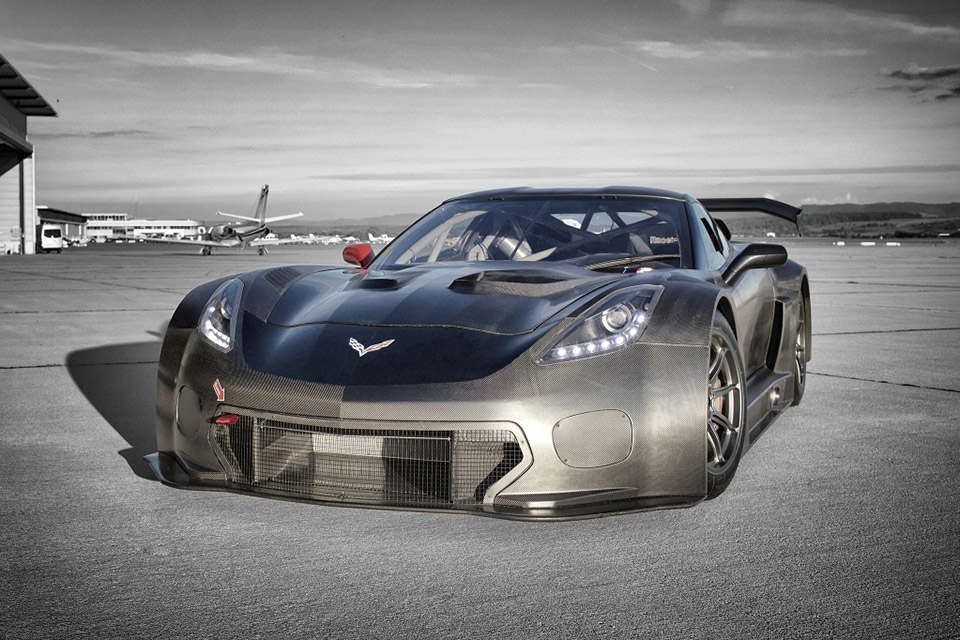 In that spirit, the new Callaway Corvette C7 GT3-R is a monster built for the track. Based off the newest Corvette model, this car is made of pure carbon fiber that reduces weight while helping out in the aerodynamic department. Oh, and it has a Chevrolet 6.2L V8 engine that thrusts 600hp straight to the pavement. It's got paddle shifters, as all good new race cars do, and the entire steering wheel and dashboard? Yeah, they're gone. In their place is pure racing mechanical gear.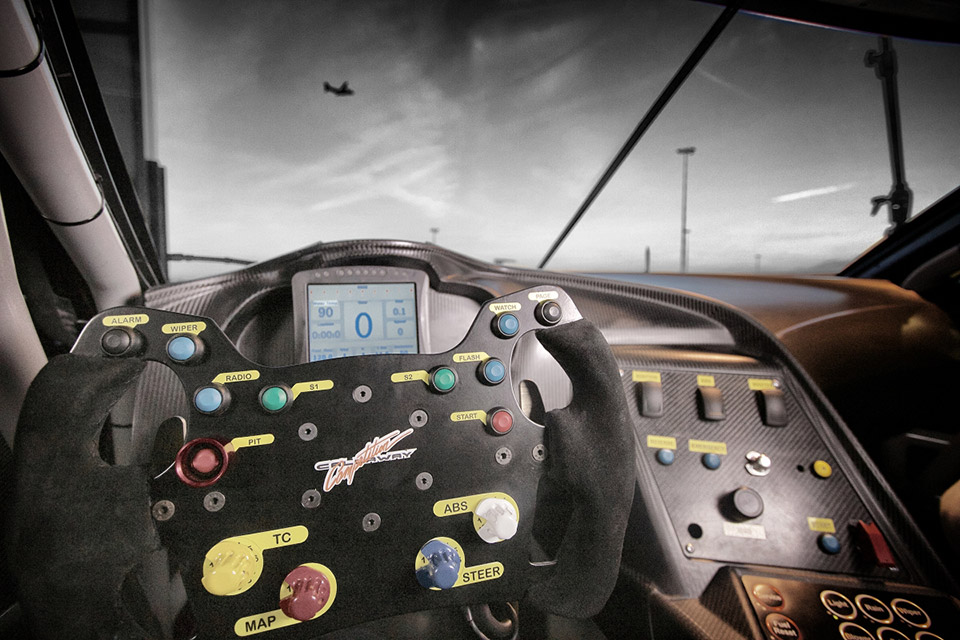 This isn't a car you'll buy to take on the highways. This one is built for pure speed. But if you're looking to spend some of that ridiculous money you've got lying around, what better way to do it than by buying what will eventually become a piece of American history just like every other Vette?