I love cars. This should come as no surprise, given how often I feature awesome new vehicles here on PokerNews.
But I have a confession to make: I was not always this way. I owe much of my car zaniness to the Forza video game series. I began playing with the 2nd version of the game. I loved buying new (digital) cars, tuning them, painting them. The cars felt real, and I felt like a real collector, proud of the wide variety of cars I'd pick up along the way.
Forza 6, the latest release in the series, takes that love for everything cars to a new level. All you have to do is take one look at the Forzavista mode, where you can examine each of the over 450 cars in the game in excruciating detail. Pop the hood and zoom in on the engine. Open the passenger door, get in and have a look around. Turn the headlights on and off. Use the Photo Mode to take high-definition, artsy shots of your favorite sections of each car. In fact, all of the photos in this review were taken by me using the game's photo mode.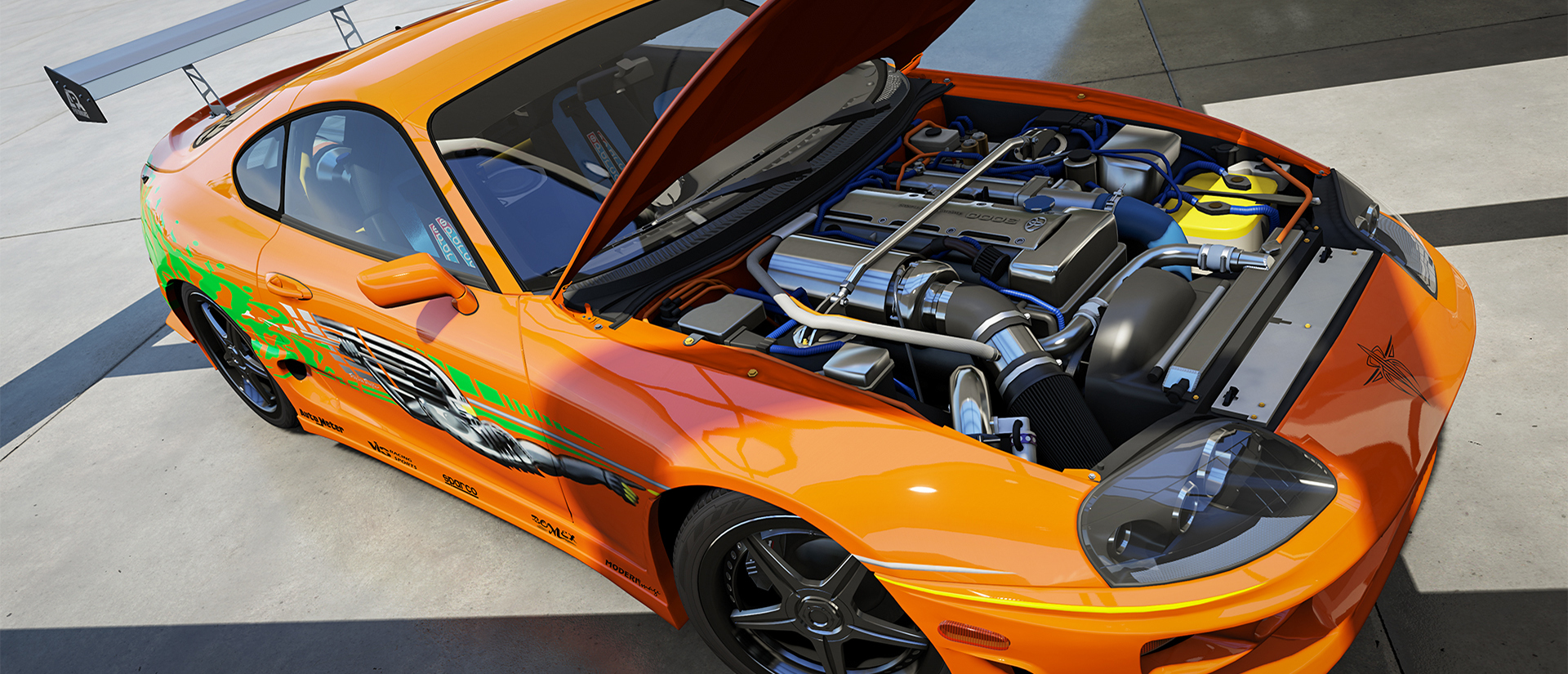 Forzavista mode highlights one of the more important facts of the Forza series: it is created by people who love cars, for people who love cars.
Each car in the game is rendered in perfect detail, to the point where it's often hard to distinguish them from real life. Whether it's in the Forzavista showroom or out on the track, the cars are the characters of this game, and they are beautiful.
But what about the racing? That's an important part, too. Much like in the past, Forza 6 drops you immediately into the middle of a racing career without a ton of guidance. If you're new to racing games, you can start off in Easy mode, which features a ton of assists; the AI will brake for you, for example, and helps with steering.
But for a true Forza experience, you'll want to turn off all assists. This is when the game truly shines, like when you're behind the wheel of the monstrous 2017 Ford GT and realize that it's going to take a lot of care to even drive the thing in a straight line, much less take corners. But once you get the hang of driving without assists, you'll never go back to using them again, because this is where the differences in each car can be truly felt.
In Career mode, the game guides you through "stories of Motorsport." Each of these sections feature multiple racing styles, and each racing style offers unique circuits. There are also "Showcase" events, which allow you to jump out of your career path and take on individual challenges. The first such Showcase event you'll participate in? Driving an Indy car at the Indianapolis Motor Speedway. Going from my fairly slow Renault RS to the breakneck speed of the 230mph Indy car was quite a jolt, and it must be experienced to be believed.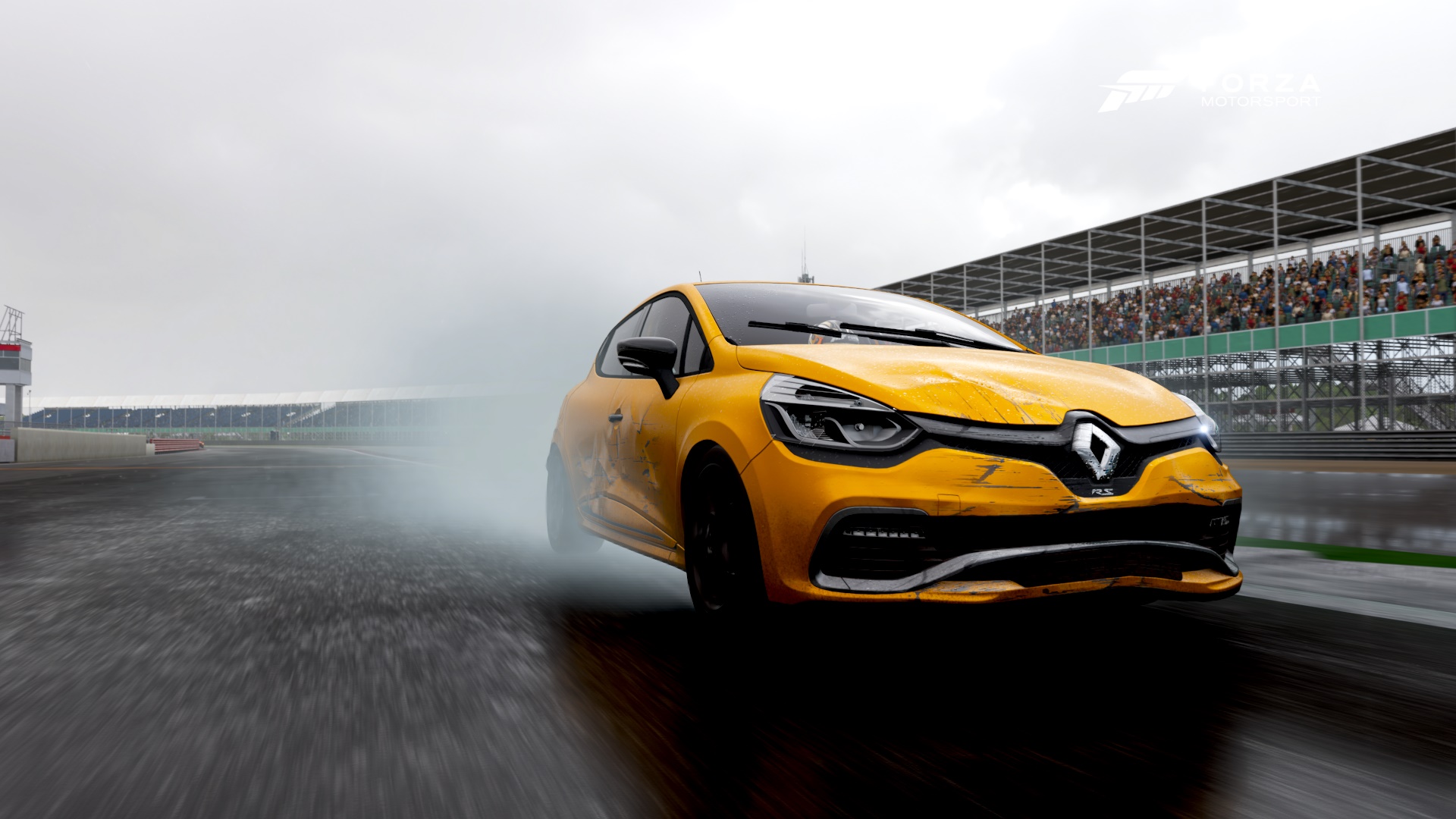 New to the game this year are Mods, which are modifiers that add challenges or help upgrade your car. Some are single-use, while others have unlimited usage. One mod gives you 2,000 credits each time you take a perfect turn; another starts you in 18th place and gives you a bonus for finishing in first. Mods are acquired by purchasing packs of cards, which gives the game something of an RPG flavor.
One of the best parts of Forza 6 comes because of something that was eliminated from the past game: there are no more microtransactions. That system was unilaterally hated in Forza 5, when you didn't have much of a choice but to spend real money to get your hands on the more exotic cars in the game. Everything now is based on the in-game credits economy, and you won't need to spend any real money to start acquiring fast cars.
After each time you level up, you'll be given a chance to "spin" for a bonus prize. This is a great way to earn quick cash and cars; on my first spin in the game, I was awarded a Bugatti Veyron Super Sport, the world's fastest production car. It took me several months of grinding through races to earn enough money for the Veyron in Forza 5, so this was a welcome addition.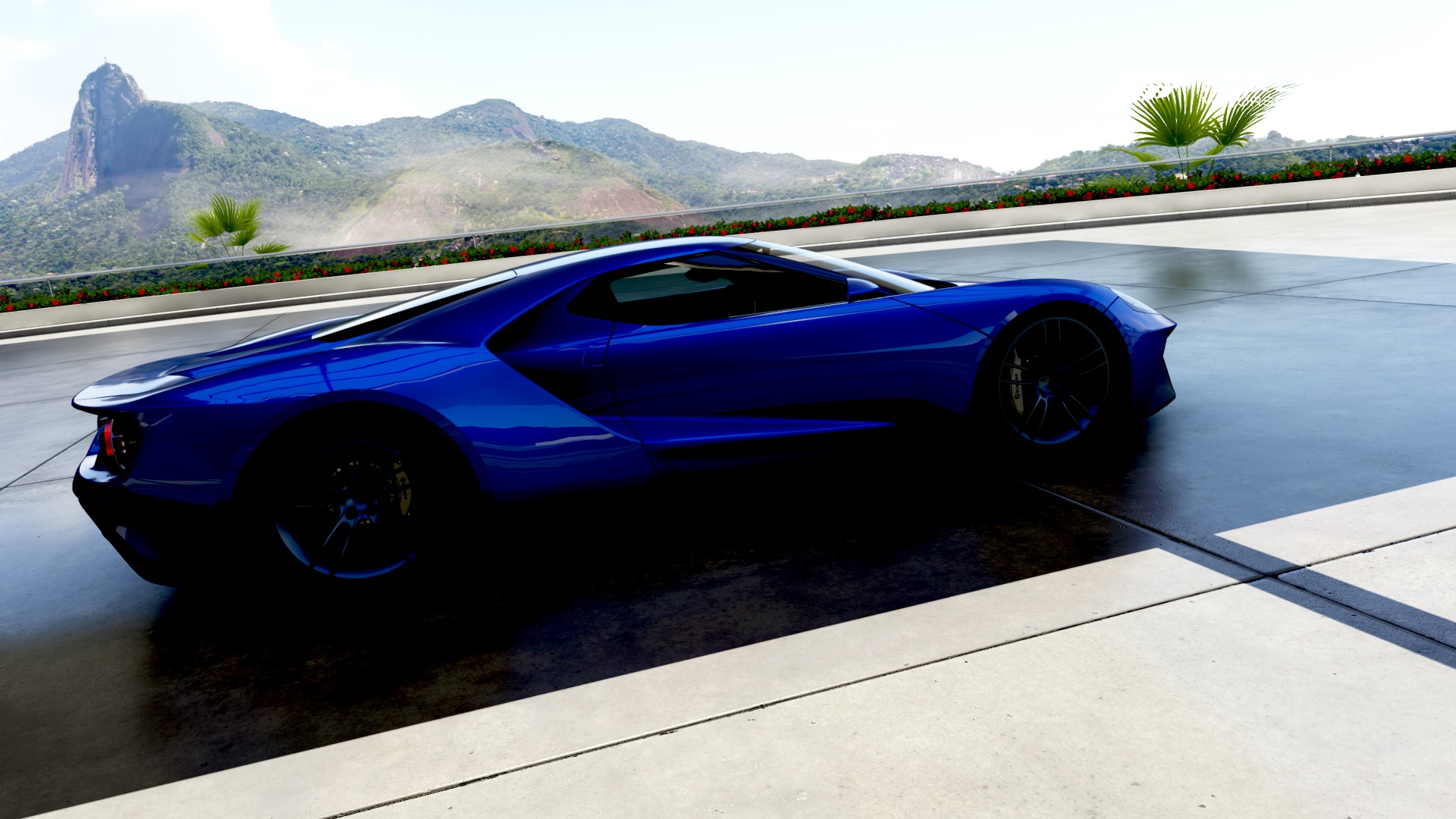 Also new to the series: night racing and racing in the rain. Both add their own set of challenges; driving a dark track at night is simply terrifying, and there is a real sense that you are fighting against the course when driving in the rain. In wet weather, puddles form on the track, and splashing through them without a care in the world can lead to a total loss of control.
The tracks are gorgeous, exquisitely rendered and recreated in perfect detail. There have been moments where I was absolutely distracted by the scenery around me and missed a turn completely. Luckily, Forza's rewind system is still in effect, allowing me to back up a few seconds and focus on the turn I'd just missed.
All in all, this is the Forza game that should have been released instead of Forza 5. Where that game felt like a placeholder, this one feels like an ode to cars and the culture that surrounds them. I once called Forza Horizon 2 the best racing game I'd ever played; today, I have to update that statement. For pure racing action, and for people who love cars, there is no better game than Forza 6. It is stunning, and it is a must-purchase.
SCORE: 9 out of 10